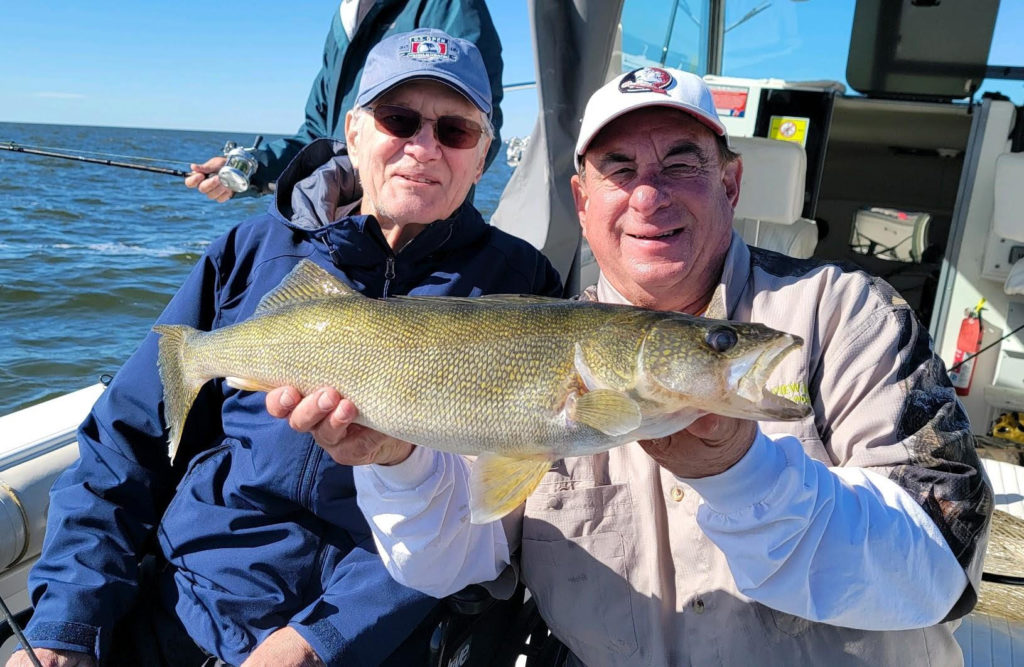 Anchored and jigging is the norm
Anchored and jigging is the norm, this past week we have done little drifting with spinners.  Live Shiner on a jig is doing great.  Many big fish were caught this past week, not only Walleye but Sturgeon, Small Mouth Bass, Northern and Perch as well.
The fall leave colors are starting to show up. You can watch our webcam from time to time to see them change.
Schools of Shiner minnows are around the Lighthouse Gap and in the river.  There has been a steady collection for live bait on our charters each day.
Here is a late September and early October Guided Walleye fishing deal!  Charter package specials from September 26th to October 17th.  3 nights lodging and 2 days of Walleye Master Guided Walleye fishing for $426.00 per person, add 8 meals and its only $526.00 per person.
If you have thought about relocating to a location like Lake of the Woods check out our new employment webpage. We have openings available starting in the ice season. https://borderviewlodge.com/employment/
The forecast for this week looks like another repeat. Temperatures from overnight 50's to daytime 80's are forecasted this week along with some showers.  Don't forget your rain gear!
FISH ON!
1-800-PRO FISH