SLEEP OUT ON LAKE OF THE WOODS
Try sleeping out on Lake of the Woods in our sleeper houses – all (or almost all) the comforts of home right on the ice. You don't have to worry about missing that bite when you stay out all night! We offer 4 person houses with 2 holes per person. Each house is 10×20 with a vented propane furnace, propane lights, oven and stove, table and folding chairs. A padded bunk bed is located on each end of the sleeper. There is a separate outdoor heated potty near each house. An open floor plan gives you plenty of space for fishing. Access is provided for guests on our private plowed road. Staying in a sleeper house at Border View Lodge has its perks! We provide Bait, Garbage Bags, TP, Matches, 5 Gallon Drinking Water, Minnow Dipper, Hole Slusher, Utensils, Paper Plates, Paper Towels, Plastic Silverware, Plastic Cups, Ziploc Bags, Styrofoam Cups, Coffee Percolator, Dish Towels, Dish Pan, Dish Soap, Can Opener, Serving Bowls and a generator. Things you will need to bring; Minnesota Fishing License, Fishing Gear and Tackle, Pillow, Sleeping Bag, Toiletries, Warm Clothing, Food, Beverages and Snacks.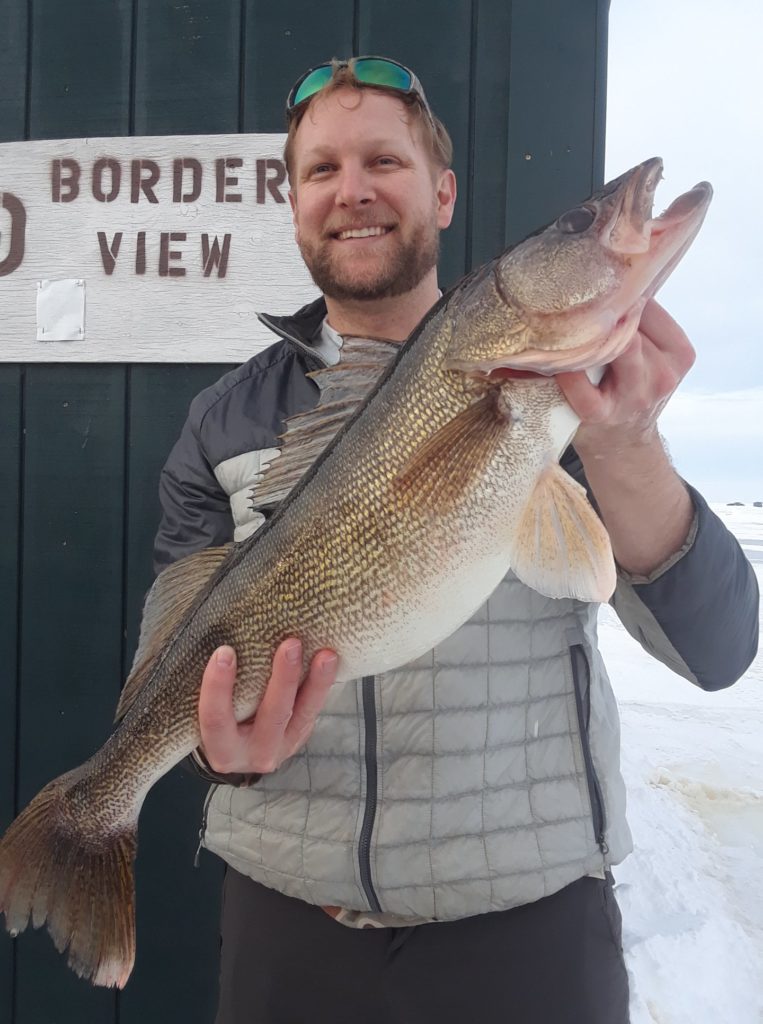 PRE-HEATED, DRILLED & READY TO GO
Each house is pre-heated, drilled and ready to go when we drop you off each day. There are folding chairs and a table in the houses. We have 4 person houses and there are 2 holes per person for fishing in the houses. We're constantly moving houses to follow those schools of Walleye all over Lake of the Woods. Your choice of transportation of either Border View's private plowed road access onto the lake or transportation provided by lodge is available at the same rate. The choice is yours.