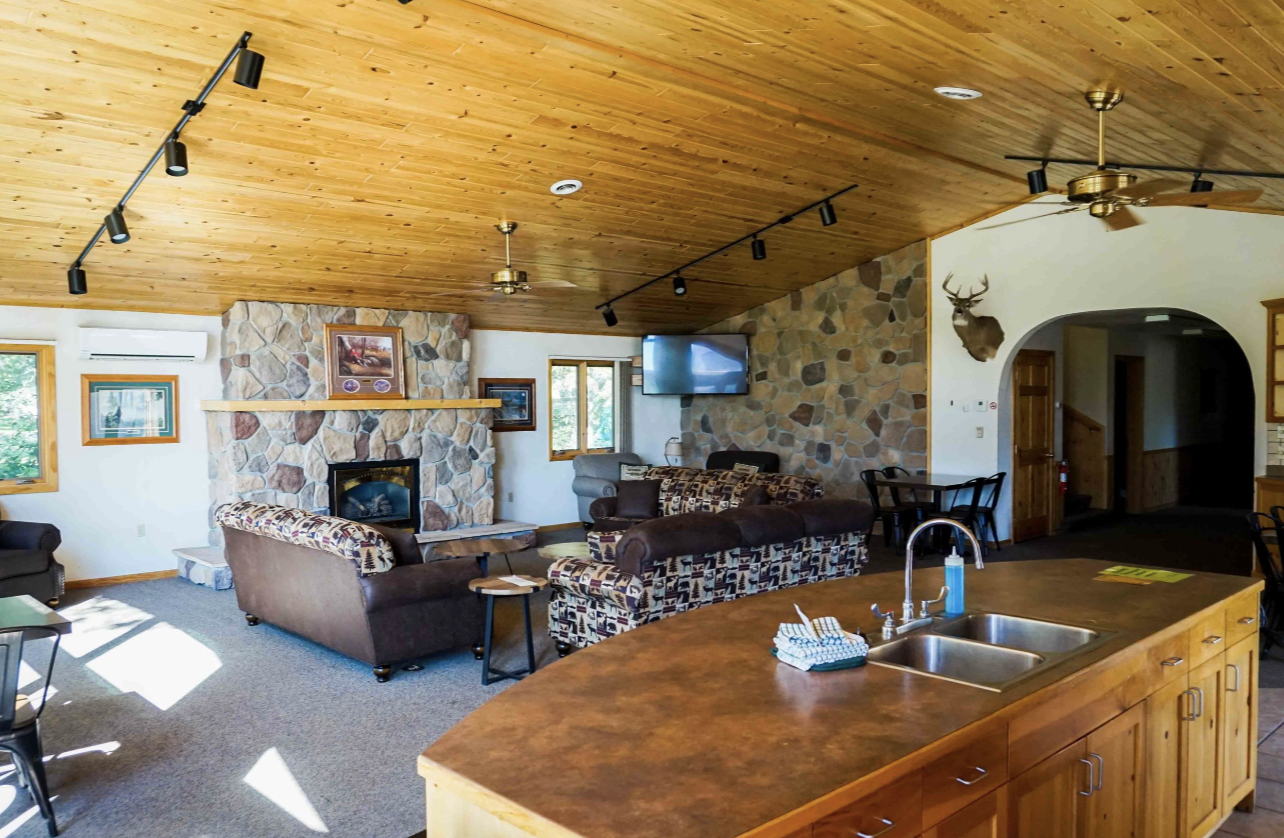 At Border View Lodge, we have a great reputation for hosting small groups of anglers, many that come back every year. But here are a couple of lodging options for large groups. We have several vacation style homes that are perfect for family reunions, corporate retreats, or company outings. These are fantastic options for those looking to share the Northern Minnesota walleye fishing experience with friends, family and co-workers.
Here is a snapshot of some of our other lodging options for you to consider…
Grand Lodge-
Located near the bar and restaurant, this huge cabin has 8 bedrooms- 7 with a queen bed and a twin bed, and 1 with 2 twin beds- each with its own bathroom, tv, and climate control. A spacious great room offers a central island kitchen with oven, cozy sitting areas with gas fireplace and 2 large screen tvs, dining tables, wet bar, and 2 restrooms. And a state-of-the art kitchen gives our guests the option to cook their own meals in the cabin.
Sleeps up to 18 guests.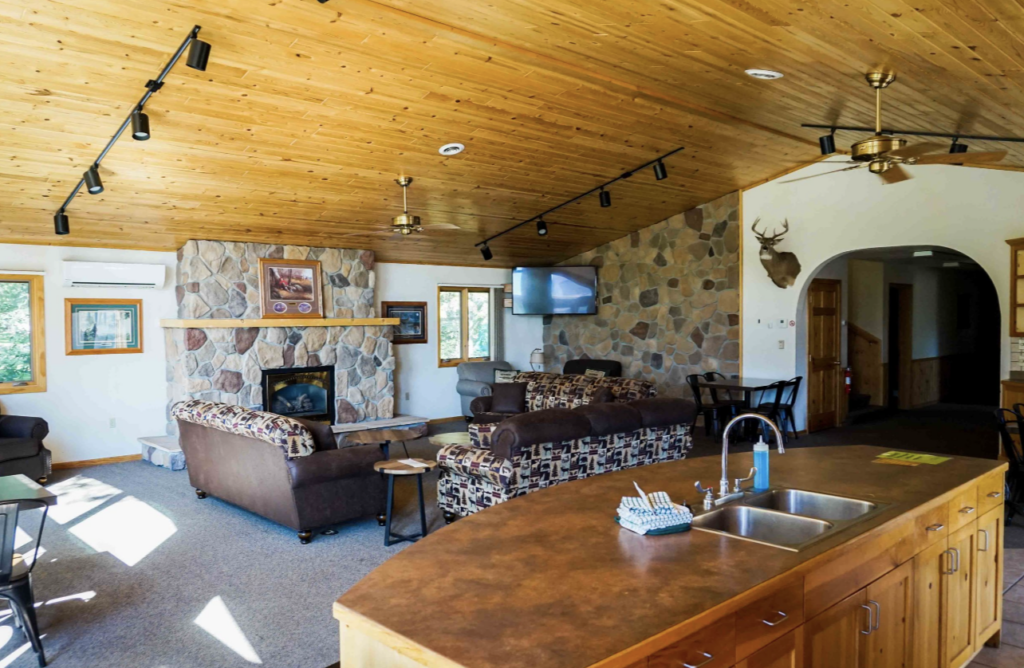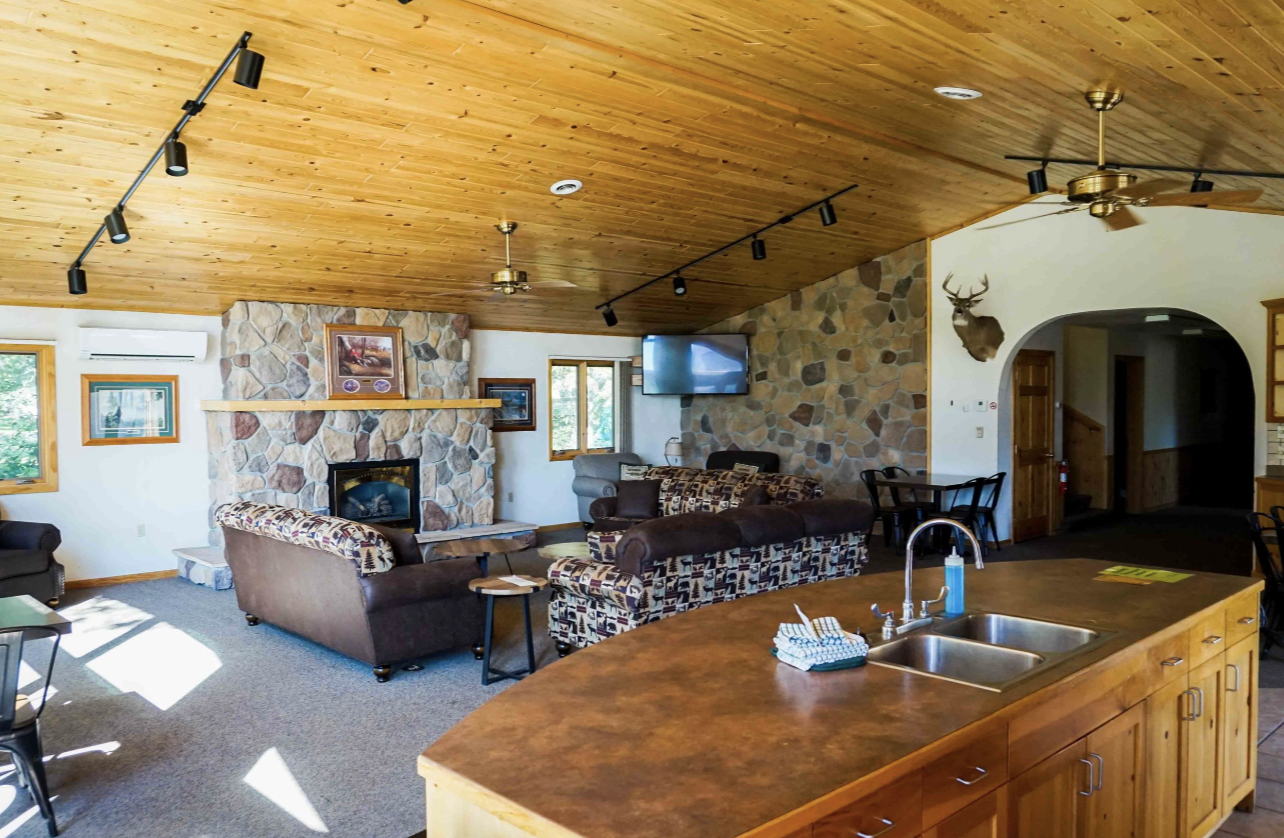 The Point 1
This large two-story building has 7 large bedrooms, each with a full bath attached, closet, and tv. 3 rooms are downstairs- 1 has a king bed and a twin bed, one has 2 twin beds, the third has a queen bed and a twin bed. Also, downstairs is a spacious dining room with gas fireplace and sitting area, full center island kitchen with oven, and a cozy four season porch. Upstairs you will find a huge gathering area with a gas fireplace and poker/ bumper pool table, and 4 more bedrooms, each with a king or queen bed plus a twin bed. Two of the upstairs bedrooms have gas fireplaces.
This property is tucked into the woods near the lake and has a very "bed and breakfast" vibe. This is another lodging option that has a modern, state-of-the-art kitchen so guests can cook their own meals.
Sleeps up to 18 guests.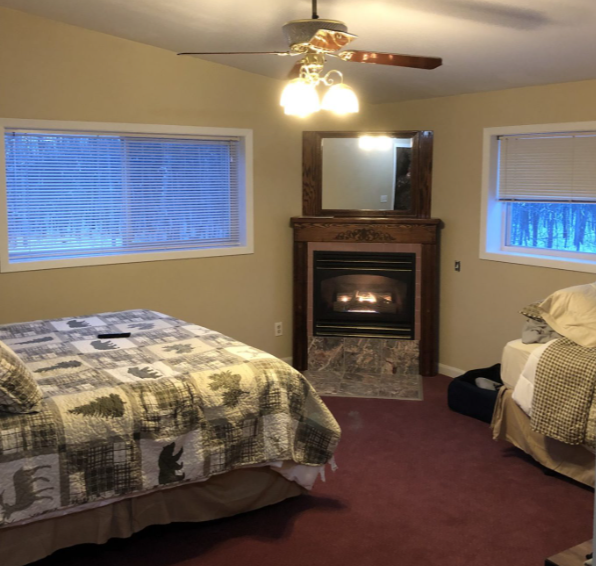 Why Border View Lodge?
Even though we have lodging that our guests really don't need to leave, many do like to come to the main Lodge for cold beverages, great food and camaraderie. I mean, who doesn't like sharing fish stories with other anglers?
Lodge with Full Menu & Bar
2000 sq. ft Deck
Private Ice Road Access
Organized Tournaments
Personalized Gifts
Wi-Fi
Professional Guides & Fish Cleaning
Contact us today and let's talk about your specific needs and help you set up your next group getaway or family reunion!