TO HAVE A GREAT DAY OUT ON THE LAKE
Let our Professional Coast Guard Licensed Captains guide you on a fishing adventure. We offer charter trips on our fleet of 27′ Sportcraft boats. We allow up to 6 people per boat. Our standard trip is 9 hours long from 8 a.m. to 5 p.m. All charter fishing adventures include rods and reels, tackle, bait and fish cleaning and packaging. Guests on our meal plan can enjoy a bag lunch with a large deli sandwich and snacks or a shorelunch. Coffee and water is also provided on the boats.
If you love to catch walleye, you're in the right place. Charter fishing for walleye on Lake of the Woods has many advantages. The biggest one is that you don't need a boat or gear. Whether you are a beginner or a seasoned angler, just show up, hop on a boat, and catch fish. Charters are also perfect for a group or family trip. And our boats are big and comfortable.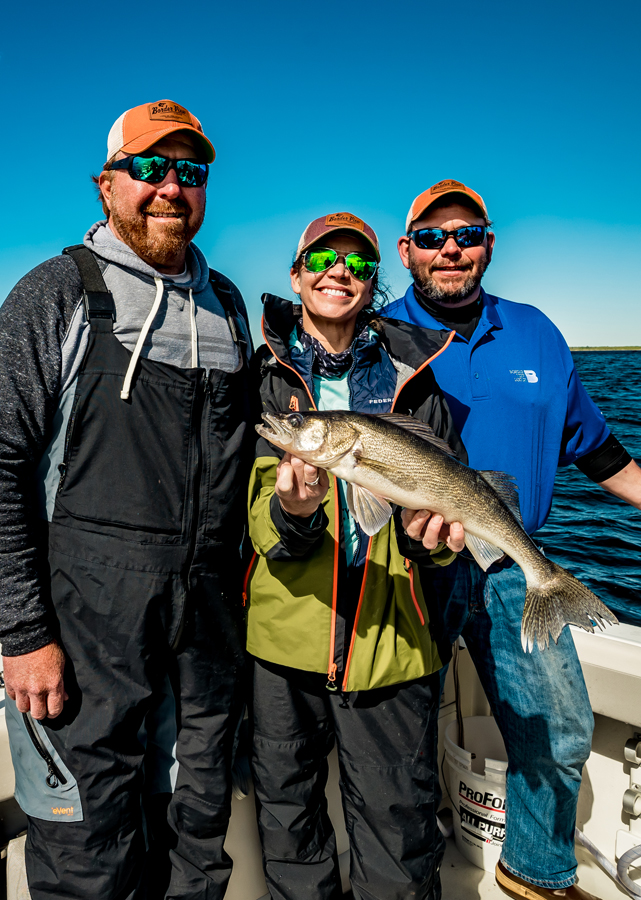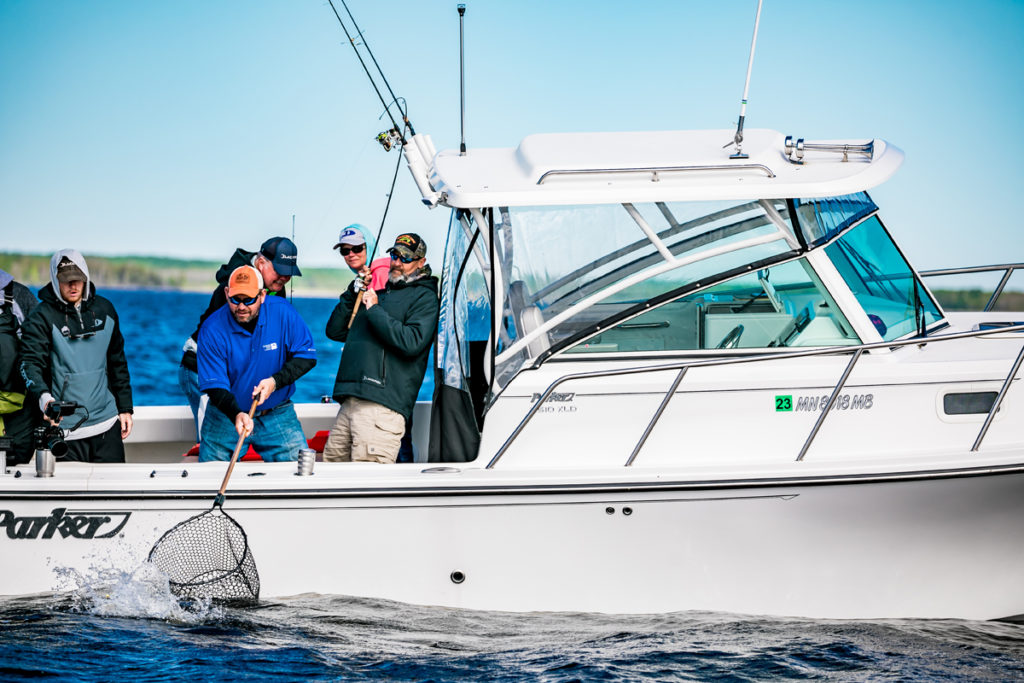 Our Walleye charter trips are available from the May Walleye opener through the end of October. You can expect to travel anywhere from 1 mile to 30 miles on a charter. We'll go where we need to go to put you on fish! Where you fish will also depend on the time of year and the wind direction/weather. Being located on the end of the Rainy River allows us to take guests fishing on the river even when the weather/wind makes the lake nearly unfishable. Our guides are always on the water, ensuring they can put you on a big school of Lake of the Woods Walleye.
When most all other fishing is closed, the Sturgeon are on the move in the Rainy River. It's a great way to cure cabin fever! The spring keep season is from April 24th through May 7th, but catch and release is allowed before and after the season. Those Sturgeon put up a great fight too! The Minnesota state record is roughly 94 pounds. It is only a matter of time before one larger comes out of the Rainy River.
* If needed, Minnesota fishing licenses are available to be purchased at the lodge. A Sturgeon tag is just $5.