FULL MENU & BAR, SPACIOUS DECK, BREATHTAKING VIEWS & MORE
The friendly Border View Lodge staff is here to help you! We want to make sure that your stay is as comfortable as possible. We are here to answer any questions you may have during your stay. We can also provide information about Lake of the Woods, the Walleye Capital of the World, and the Baudette area.
Pick up some fishing essentials or shop for souvenirs in our office/gift shop. Some personal essentials and the most popular fishing rigs on our charters and in our fish houses are available. We have Border View Lodge apparel for sale including hats, clothing, and other souvenir items. Our selection is always changing as we offer new items each season.
HOURS
The kitchen is open from 4 pm – 10 pm
Bar is open from 4 pm – 1:30 am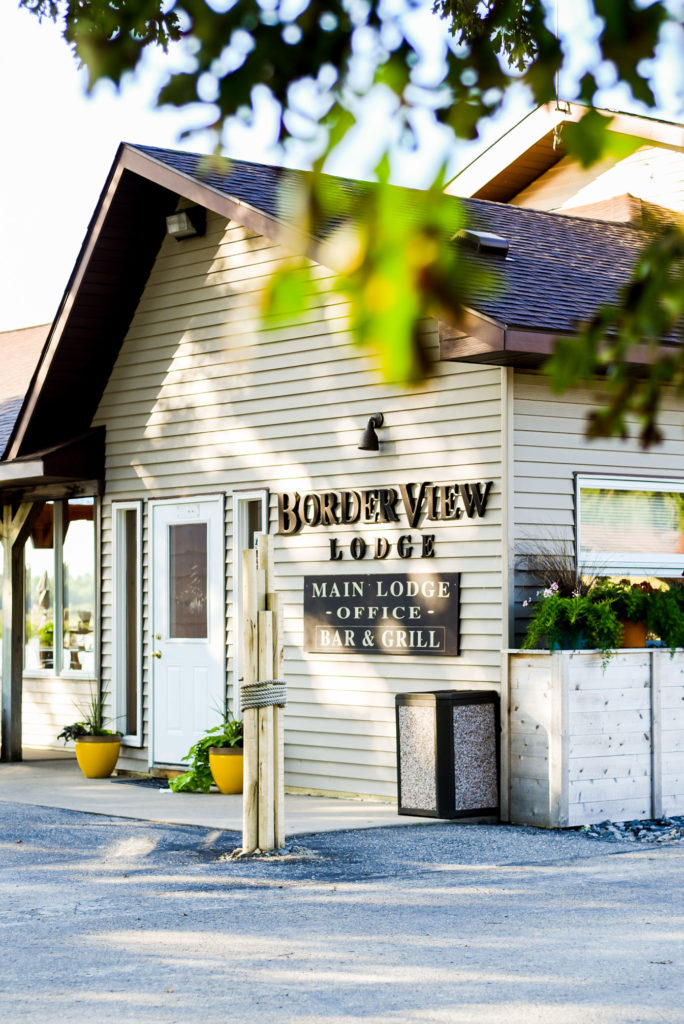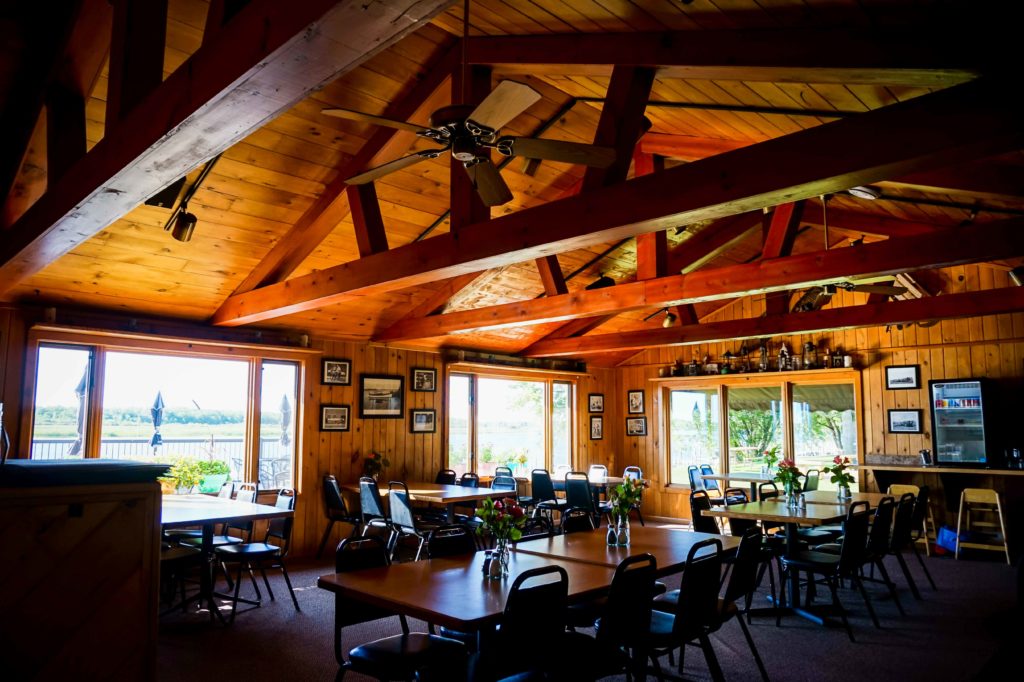 Border View Lodge offers full menu and bar service on the deck during the summer months. Rainy Riverside Dining – Enjoy dinner or cocktails on our spacious deck with breathtaking views of the Minnesota Canada Border Waters Rainy River. Relax and tell "fish tales" with good friends while enjoying the beautiful sunset. An Indian legend says that you can take a crazy man, tie him to a tree facing a river, and he will be sane in 48 hours….so…. kick back and relax on our 2,000 square foot deck overlooking the scenic Rainy River just before it flows into Lake of the Woods.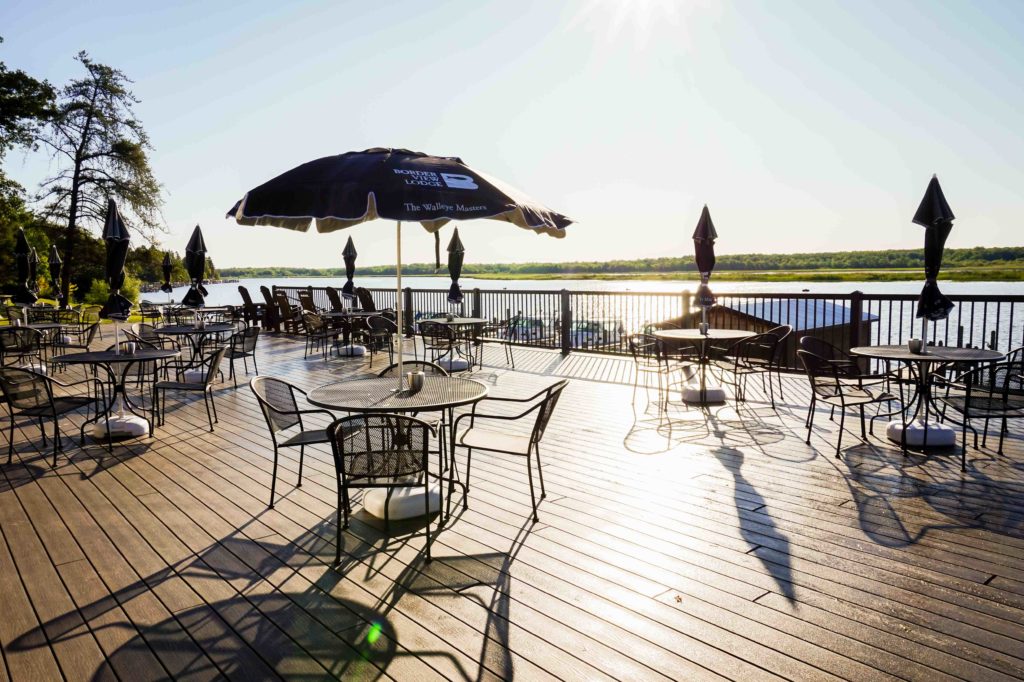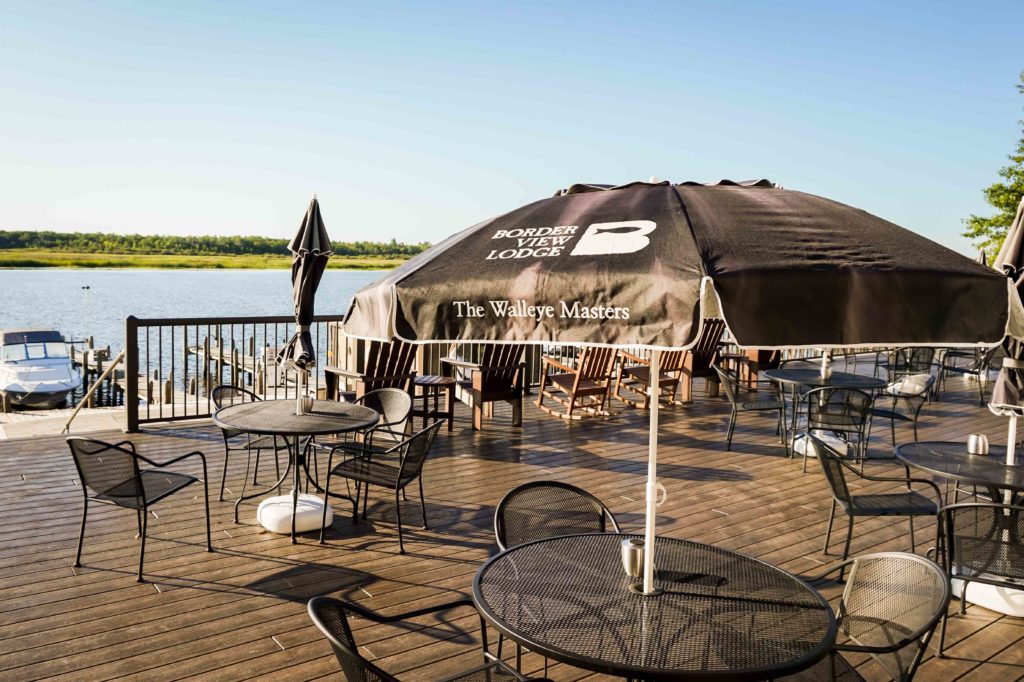 Many of our customers prefer to fish from their own boats. Take advantage of our 20 slip marina and docks. Bait is available for your boat right on the water. Dock slips are an additional $15 per night.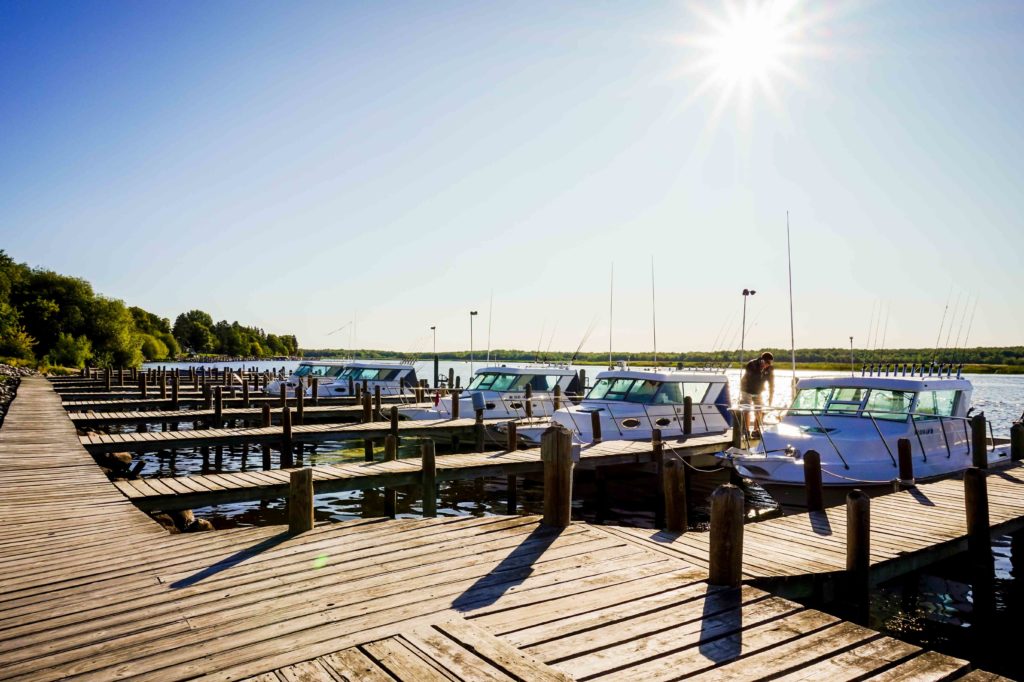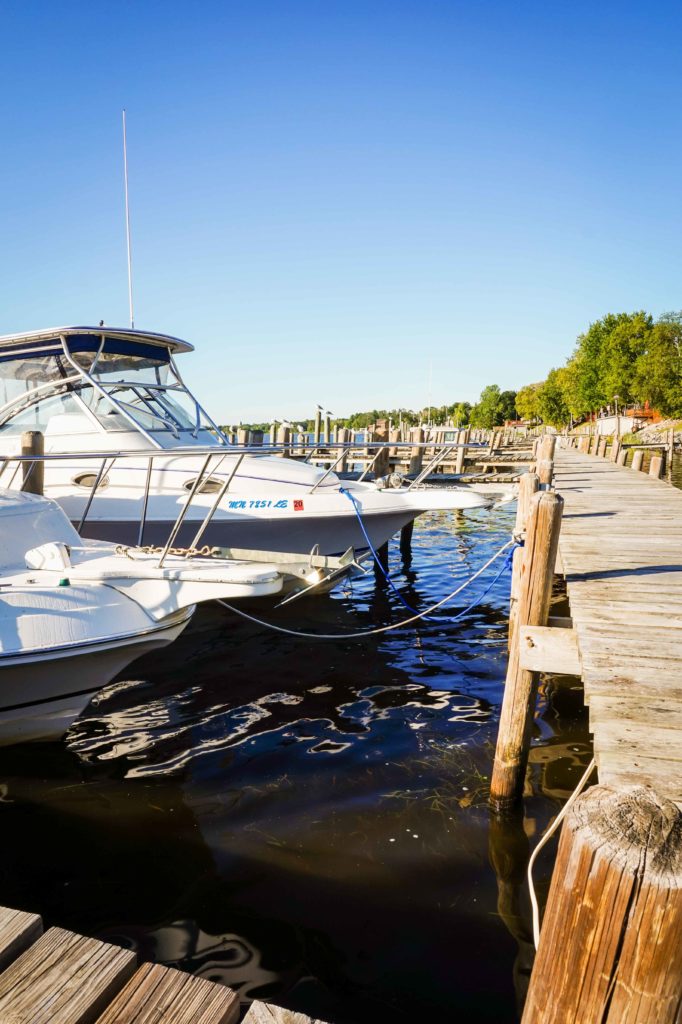 FINE DINING IN A CASUAL ATMOSPHERE
Make yourself at home in our lodge and enjoy our bar and grill with riverside dining.
bar-restaurant.jpgBorder View Lodge is the finest restaurant on Lake of the Woods. Our extensive dinner menu includes Certified Angus Beef®, Baby Back ribs, home fried chicken and much more. We also offer many gourmet burgers, sandwiches and homemade pizza. We will even prepare your fresh catch of Walleye if you wish. For desserts we offer our homemade cheese cakes and a variety of homemade goodies!
We strive to create varied menus and like to change things periodically to offer new dishes to our regular guests. The menu originated with this thought in mind and stays with us today, we serve only the highest quality food in a casual relaxed atmosphere. Our bar and wait staff are always happy to serve, whether you are a first time guest or a long time friend.
HOURS
The kitchen is open from 4 pm – 10 pm
Bar is open from 4 pm – 1:30 am