At Border View Lodge on Lake of the Woods, we've taken ice fishing to another level. Forget sitting on a bucket on a frozen lake. Our guests are transported out to heated fish houses. Spend the day catching walleye on one of the best walleye fisheries in the world. Then head back to the lodge at night for an incredible meal and clean, comfortable accommodations. Whether you are a beginner or seasoned angler, our guides do all the work so all you need to do is relax and catch fish.
Or spend a couple of nights "camping" on the ice in one of our clean, comfortable sleeper houses. If this sounds like your kind of adventure, contact us today for an ice fishing trip you won't forget!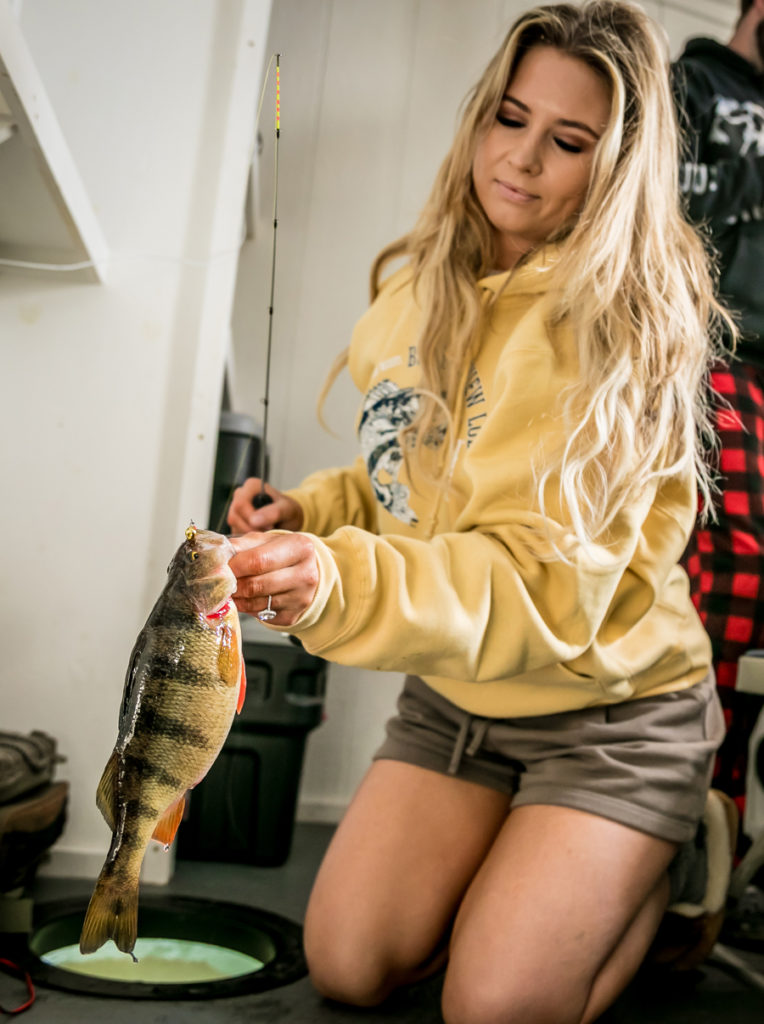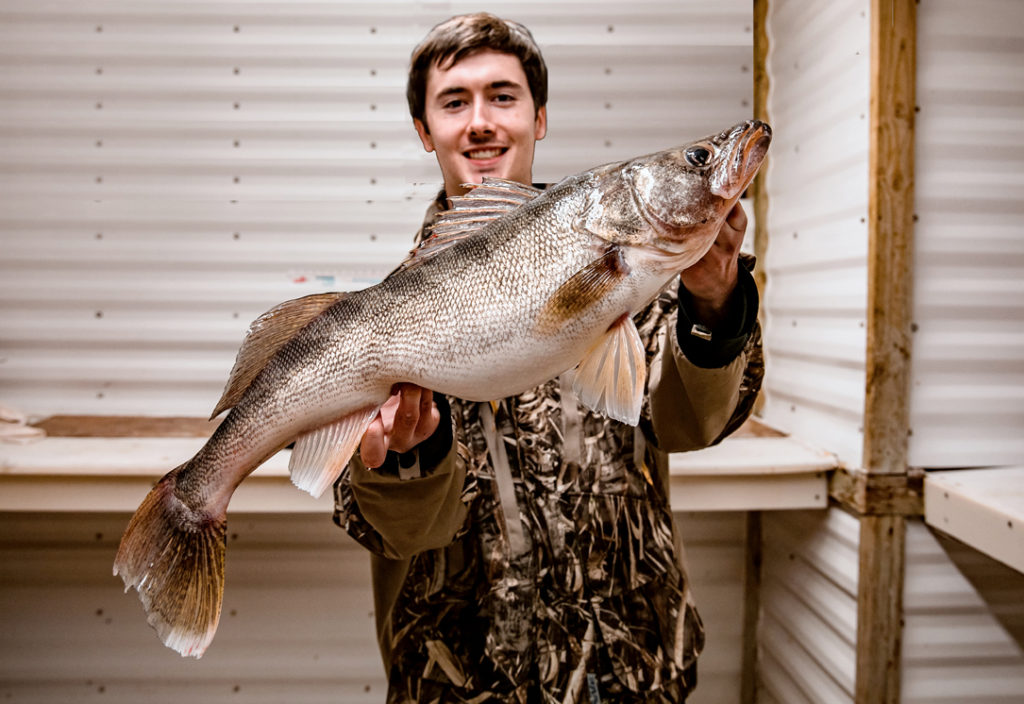 The typical ice fishing season runs from early December through late March. Our day houses are available for use from shortly after sun up until shortly before dark. Unlike many other lakes, the water here on Lake of the Woods is stained, which provides the best opportunity for success while fishing during daylight hours. Since walleye are low-light feeders, the dark water lets the fish feed throughout the day.
And to keep you on fresh fishing grounds, we're constantly moving our fish houses. Guests can expect to fish anywhere from a couple miles to 25 miles out on Lake of the Woods. Our guides are on the ice every day, enabling us to follow the big schools of Walleye to keep guests on fish!
Border View Lodge also offers spacious sleeper houses with an open floor plan to give our guests plenty of space to fish comfortably. Our sleepers are readily accessible on our plowed road, giving you the opportunity to come and go as you please. We also have hot private showers at our Sleeper Shack for our guests to use.
Border View Lodge even offers clean, heated porta-potties on the ice. Which is a especially appreciated by the Ladies!
If you're planning a winter fishing getaway, look no further. Border View Lodge offers you the opportunity to have the best ice fishing experience Minnesota's Walleye Capital of the World has to offer.