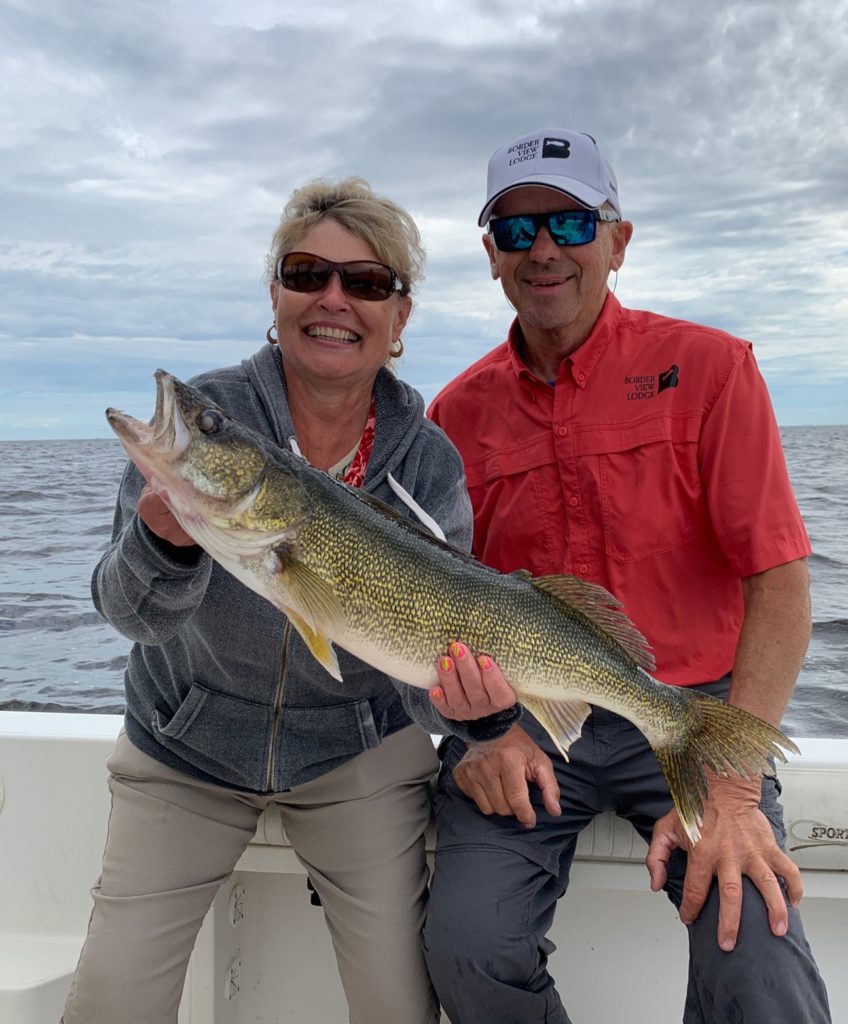 Angling continues on the North side of the lake!
We have had more great action this past week.  Angling continues on the North side of the lake.  The best thing about doing what we do here at Border View Lodge is meeting so many different people!  The world is filled with wonderful people, surround yourself with them!  We like your hat Phil Gill! We have been really busy this spring and summer and we are glad to see so many great people.  We will continue to keep up our cleaning and processes to keep everyone as safe as possible.
More drifting with spinners this past week.  The normal array of colors is in play, gold, chartreuse and glow red.
There are many opportunities in the area for a person wanting to relocate to here.  There is housing available and there are many job opportunities here in Baudette.  We are currently hiring for all departments, additionally we have project work with temporary help needed.  If you think you may want to fill a spot give us a call.
This week's forecast shows more of the same summer weather as we have had the last few weeks.  Still having 30-degree temperature changes.  High's in the upper 80's and lows into the upper 50's this week.
FISH ON!
1-800-PRO FISH