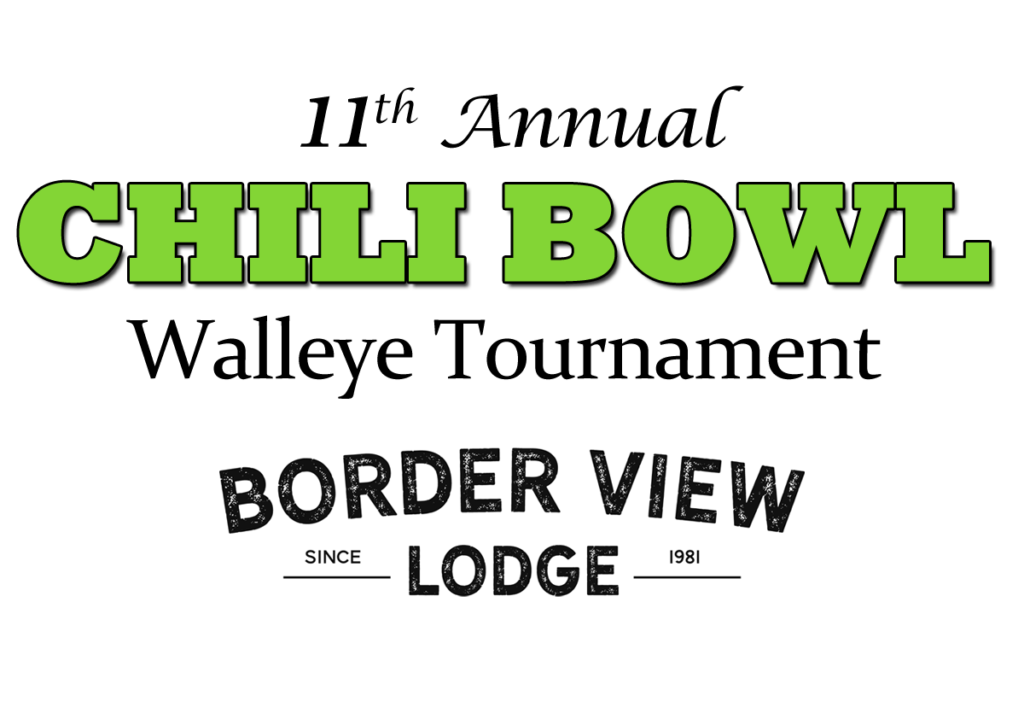 CHILI BOWL WALLEYE TOURNAMENT
OCTOBER 15TH, 2022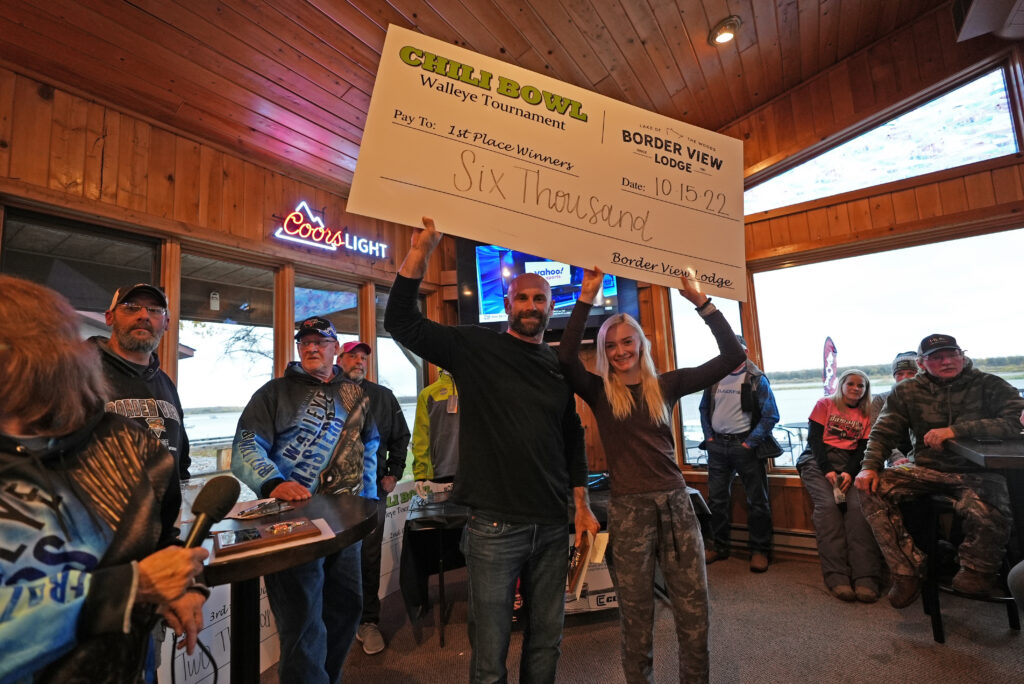 Congratulations to the top 3 Winners:
1st Place Olivia Olson & Chad Olson
2nd Scott Ballard & Rory Ballard
3rd Place Scott Robinson & Dale Boroos

Registration is closed - we are full to capacity.
But please fill out the form below if you would like to be notified for next year. Thank you!
CHILI BOWL WALLEYE TOURNAMENT AND CHILI DINNER
REGISTRATION IS CLOSED

Join us for our 12th annual walleye tournament on Lake of the Woods Rainy River. This established tournament is followed with a Chili Dinner and Celebration at Border View Lodge along with great prizes from our sponsors.



100% PAYOUT!
Angler registration fees go right back into the tournament
payouts, which means more and bigger winnings!

75-Boats, Two-person teams, hosted on Lake of the Woods Rainy River ($250 per boat)

Catch-Photo-Release (CPR) format

Chili Dinner is open to the public, come celebrate with us starting at 4 p.m
If we have 75 boats competing, up to
11 teams could receive a payout…

Payouts - If we reach 150 anglers, there will be up to 11 teams getting a payout! Top amounts could be:
1st Place  $6000.00
2nd Place $3000.00
3rd Place  $2500.00
To register, fill out the form below then call Border View Lodge to pay by credit card and complete your registration:
Thank you to our sponsors!