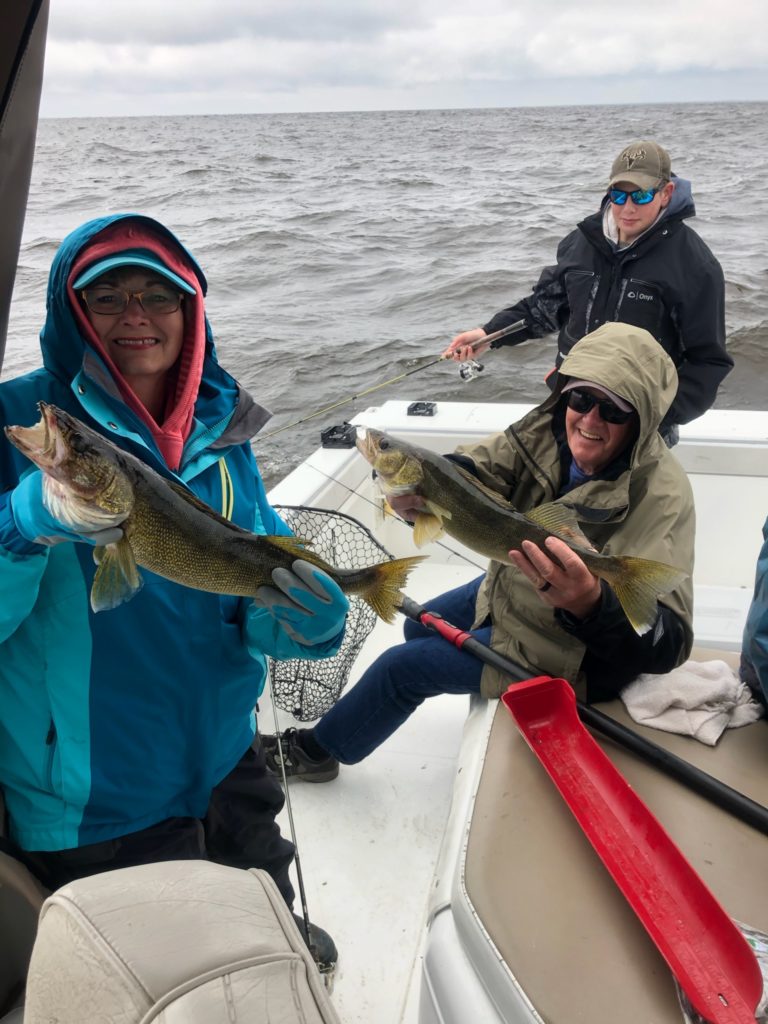 Another great week of memories!
BORDER VIEW LODGE
LAKE OF THE WOODS ORIGINAL WEEKLY FISHING REPORT June 22, 2020
Another great week of memories!  Check out Norb and Darlene with their anniversary double slots.  It was a great week with many big Walleye stories!
31 feet of water, or 31 FOW for the anglers who love their social media and texts.  There has been a great school of Walleye 5 miles out from the Lighthouse Gap.  When the South wind becomes too excessive you can move in towards the Gap and fish another school.  At times, schools of different sizes are cruising through, but throughout a day there are some great catches being made.
We have also worked the North end of the lake when the winds allow and are still having great success there too.  Glow red or fire tiger spinner blades have been producing with leeches or crawlers.  Glow red or gold jigs are keeping their promises as well.     
50's to upper 70's is the forecast this week.  Perfect weather for a good sweatshirt in the morning and shorts and tee shirt in the afternoon.  As always on Lake of the Woods, bring your rain gear!
FISH ON!
1-800-PRO FISH