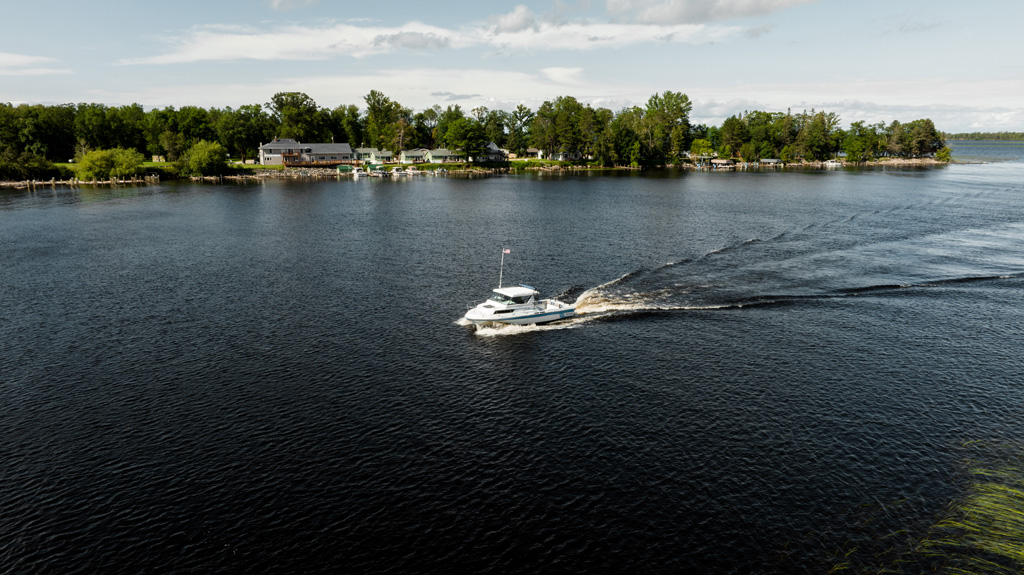 Border View Lodge and Wheelers Point Resort are excited to announce an alliance that will offer more options for anglers. With a high demand for the incredible Lake of the Woods fishing experience, these popular resorts have joined forces to provide a variety of benefits to visitors to Northern Minnesota.
The partnership will result in many shared operational efficiencies in staffing, equipment maintenance, ice road access, dining, and streamlined services for overnight lodging. This simply translates into a more efficient operation while offering an incredible vacation experience for guests.
"With the alliance between these resorts, we will basically have more rooms and more fishing opportunities," explains Jeff Anderson, General Manager. "We're simply expanding our capacity, thereby giving our customers more flexibility and the opportunity to come fish on the dates of their choosing."
Other benefits include upgraded rooms, a rebranded bar and restaurant, shared staffing, expanded use of a plowed ice road, and shared fishing information and expertise. Another big advantage will be a central booking system. "Guests wanting to book a reservation at either property can simply call our main line at Border View and have a very good chance of booking a trip," explains Vince Ojard , Resort Manager at Border View Lodge. "We often become booked solid for both ice and open water. But with the Wheeler's Point property alliance, we have additional capacity, so anglers now have a very good chance of getting their charter walleye trip booked for summer or ice fishing trip this winter."
Long-time customers of Wheeler's Point will enjoy the added benefits of this partnership, and new visitors to Lake of the Woods will have more options for lodging and fishing dates…a win-win for everyone. In addition to the fully guided charter trips, the "do-it-yourself" anglers that simply need quality lodging with easy boat launch access will still have plenty of great cabins and overnight rooms to choose from, especially during peak fishing season.
What was formerly known as Wheelers Point Resort will now be named Border View Lodge North. This exciting partnership will be official as of May 1, 2023. Guests interested in booking a quality Lake of the Woods walleye fishing trip for open water or ice can simply call 800-776-3474. The check-in/check out process for guests will remain at the main office at Border View Lodge.