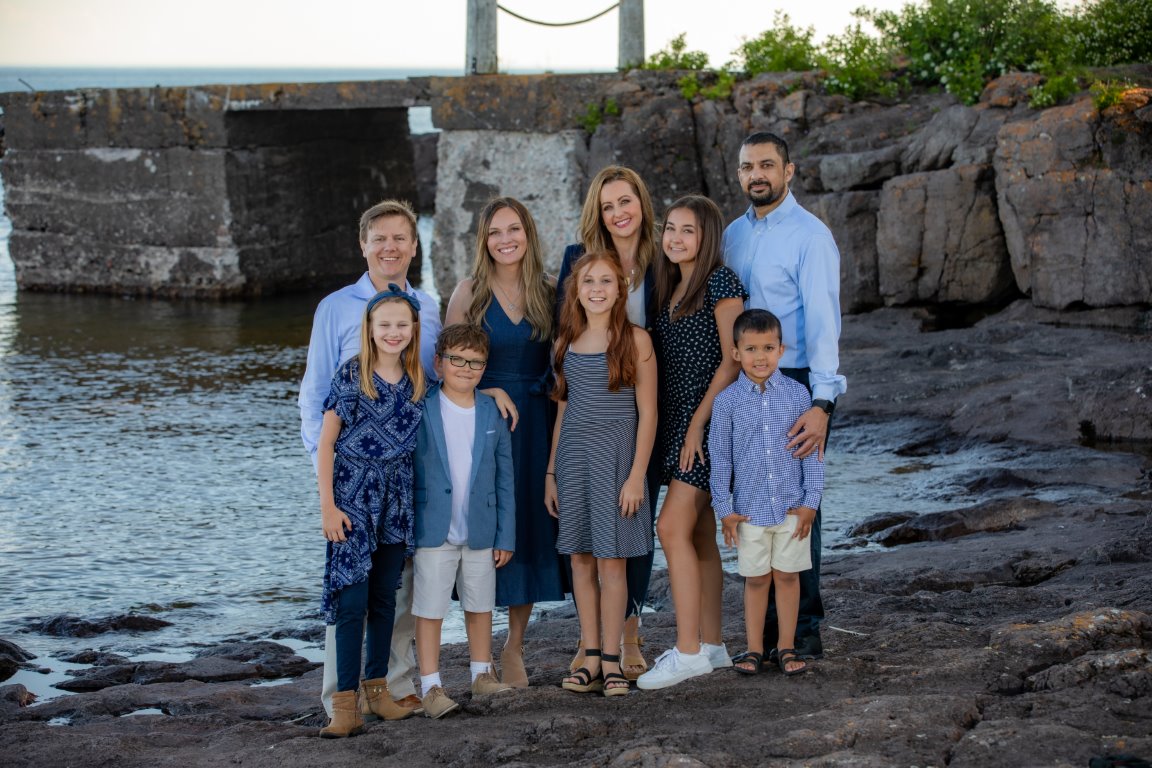 After devoting 17 years of hard work to growing the Border View Lodge legacy, Mike and Lisa Kinsella are proud to hand off ownership to resort owners and business partners, Joe Swanson and Pipasu Soni.
Swanson and Soni are no strangers to the fishing resort business. They understand the importance of what the Kinsellas created, a destination serving anglers and their families who have come for generations to catch walleye and create memories. The team is dedicated to continuing the Border View services and tradition that Mike and Lisa have worked so hard to build, providing an outstanding fishing experience to long-time customers.
Joe grew up in a small mining town on the North Shore of Lake Superior and currently resides in Minnesota with his wife and two children. They love to travel and live where they are in the world. Hence, he invests in properties and appreciates seeing multiple generations of folks making memories. He invests on a 100-year plan and rarely sells.
Pipasu is equally excited about being part of a great Minnesota institution on the Lake of the Woods. Growing up in East Tennessee, Pipasu spent considerable time outdoors as part of the Boy Scouts. Pipasu currently resides in Winnipeg, MB, where he lives with his wife and three children. Similar to Joe, Pipasu takes a longterm view on investing in properties and really places emphasis on driving a culture that makes it a top choice for customers and the place to work for employees.
Joe's passion for carrying on the Border View Lodge legacy comes from growing up in Minnesota, his love for lake life, and his early work in the hospitality industry. "I like owning vacation destination properties because building and maintaining family memories is a great business to be in," says Joe.
"We feel that a small group of resorts on Lake of the Woods and the Rainy River will help us focus on developing a world-class team to assist our guests and solve labor shortage issues in the industry." says Soni.
The Minnesota-based hospitality management company, Leisure Hotels & Resorts, has been hired to assist the Border View Lodge team with day-to-day management. Leisure Hotels & Resorts is a small dedicated team specializing in independent resorts. They are passionate about hospitality and have over 100 years of experience in the industry. Like Joe, this team has worked from the bottom up, and they look forward to welcoming you back to Border View Lodge.