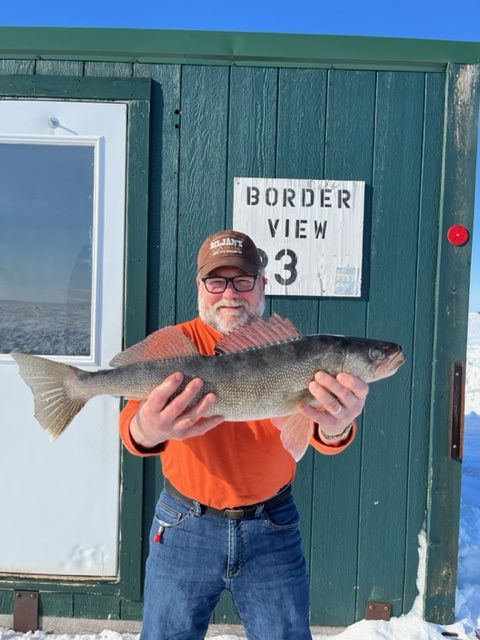 Constantly working your lures is important
Our houses are situated about 17 miles past Pine Island. The lake is covered with a thick blanket of snow, which is great for planning to have the houses out all of March.  As much as we like the sun we are hoping for an overcast March.
Fishing success has varied, some groups are doing very well, while others are not catching as many.  Constantly working your lures is important.  The Walleye and Sauger are coming by in schools and if you are not giving them a proper presentation while they are going by you will miss them.
With so many options for lures it is almost impossible to say what has been working best.  Stick with typical colors for Lake of the Woods, Gold, Glow colors, things with noise.  When you are at the store trying to decide, use those guidelines and you basically cannot go wrong.  At the end of the day multiple Anglers could prove a different hot lure of the day. The UV colors work well.  Also, it is important to have a sonar style electronics.


This week's forecast has temperatures between single digits and 20's above zero.
FISH ON!
1-800-PRO FISH