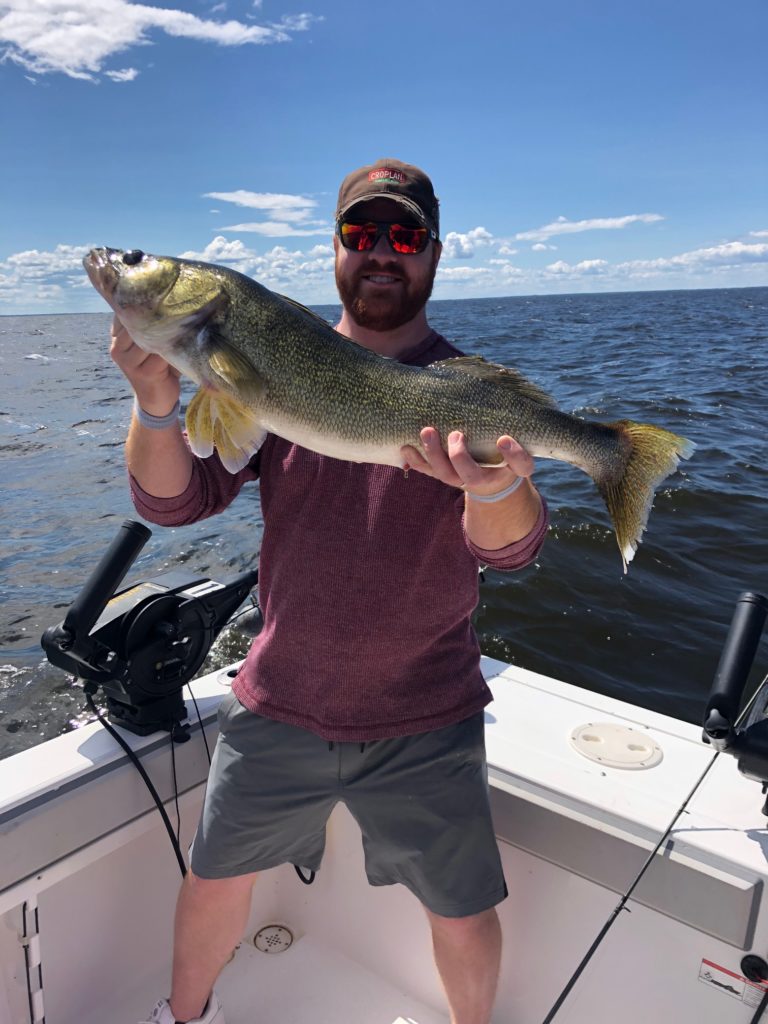 BORDER VIEW LODGE
LAKE OF THE WOODS ORIGINAL WEEKLY FISHING REPORT August 2, 2020
Crayfish matter!  We are still having a great bite drifting in the shallow sand areas with nice sized keepers.   The deep pods of crayfish have seemed to finish molting, while they put on a harder shell the big Walleye deep in the middle of Big Traverse are now biting strong while drifting it with spinners.  Yesterday Captain Lanny's crew put on a clinic with one big Walleye after another, the trend lasted a couple hours.
Another week of projects here at Border View Lodge, the new floating dock is in and we are continuing to work on leveling the permanent docks from the frost heaves.
The week ahead is looking great again!  More of the sunshine with highs around 78 and lows at 50 overnights.
FISH ON!
1-800-PRO FISH