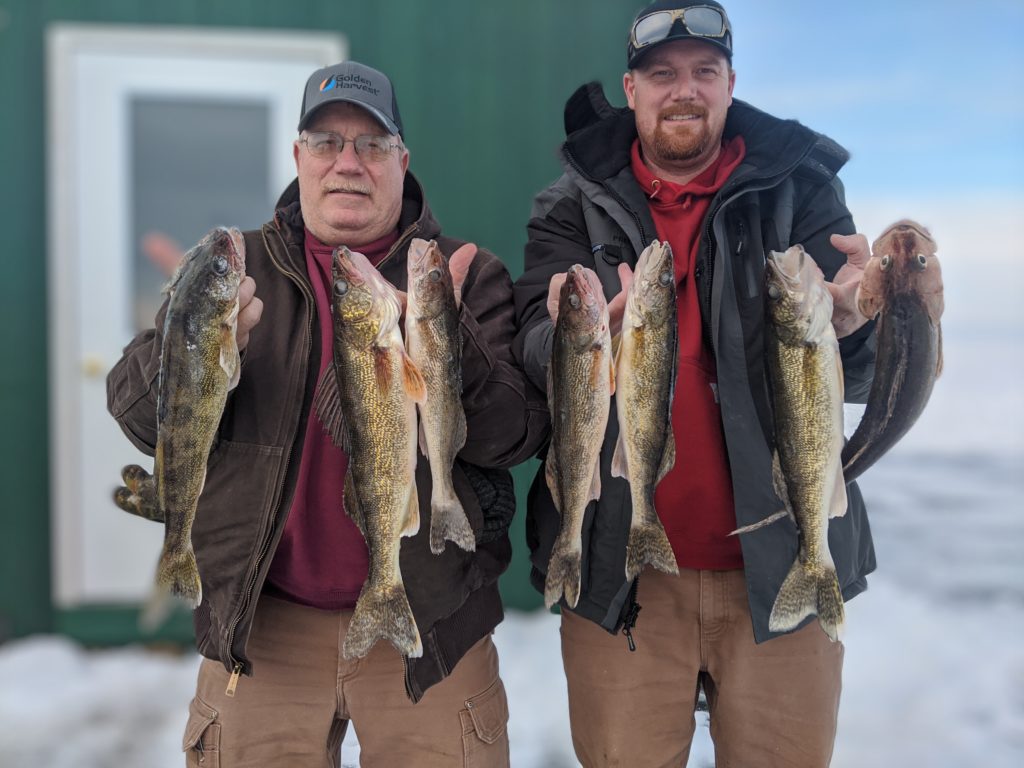 We will be providing daily updates on Facebook until we get on the ice.
BORDER VIEW LODGE
LAKE OF THE WOODS ORIGINAL WEEKLY FISHING REPORT December 7, 2020
Stay tuned, we will be checking the ice today and tomorrow.  We are hopeful to be out fishing this weekend.  Facebook will be updated daily at about 4PM each day until we are on the ice.  Next week shows below zero temperatures coming.
Covid update; We intend to be operating at full speed this winter and have been planning as many disinfecting processes as possible to avoid major impacts to our normal service.  While on light ice we will be transporting everyone as normal, except we will not be mixing groups in the transportation.  Meals will be To Go for the winter season.  We will also be using paper and plastic products for plates and utensils in the cabins, normal pots and pans will be in cabin for cooking and serving.  We are constantly reviewing our process and policies to ensure we are acting safely for all involved.  We will be disinfecting and sanitize transportation, fish houses and bathrooms on the ice.
FISH ON!
1-800-PRO FISH