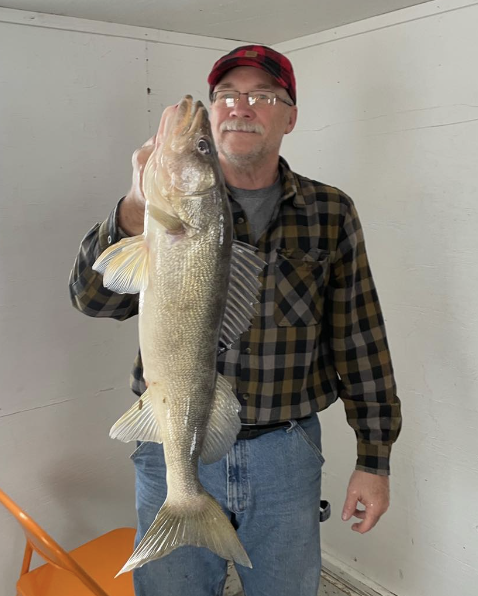 December 15th Fishing Report
We're excited to announce our first report of the year from Border View Lodge! 
We're dialed in on the early ice walleye and setting hooks. The ice thickness is about 13-16 inches and with a cold front coming in, we'll continue to make good ice on Lake of the Woods. Both jigs and spoons are getting it done while bright colors are the way to go…pink, yellow/orange glow and gold. Fat heads and frozen shiners with a slow finesse jig is getting the best results. A dead stick rigged with a red hook and minnow a foot off the bottom is a great way to keep a second line in the water. 
Walleye are on fire right now and 23' seems to be the best depth with your bait about a foot off the bottom. TIP: Pound the bait in the mud once in a while then raise it up slowly to trigger a bite.  It's mostly walleye and sauger coming through the holes, but with our houses being close to Pine Island, the chances of tying into a big sturgeon are good if you're targeting them. We had a 60-incher caught this week on a broken pole! (see photo below. 
We're excited to kick off the season. We also made some upgrades to the houses this year that our anglers will like.  If you're ready to put some fish on the ice, come on up!
FISH ON!
1-800-PRO FISH