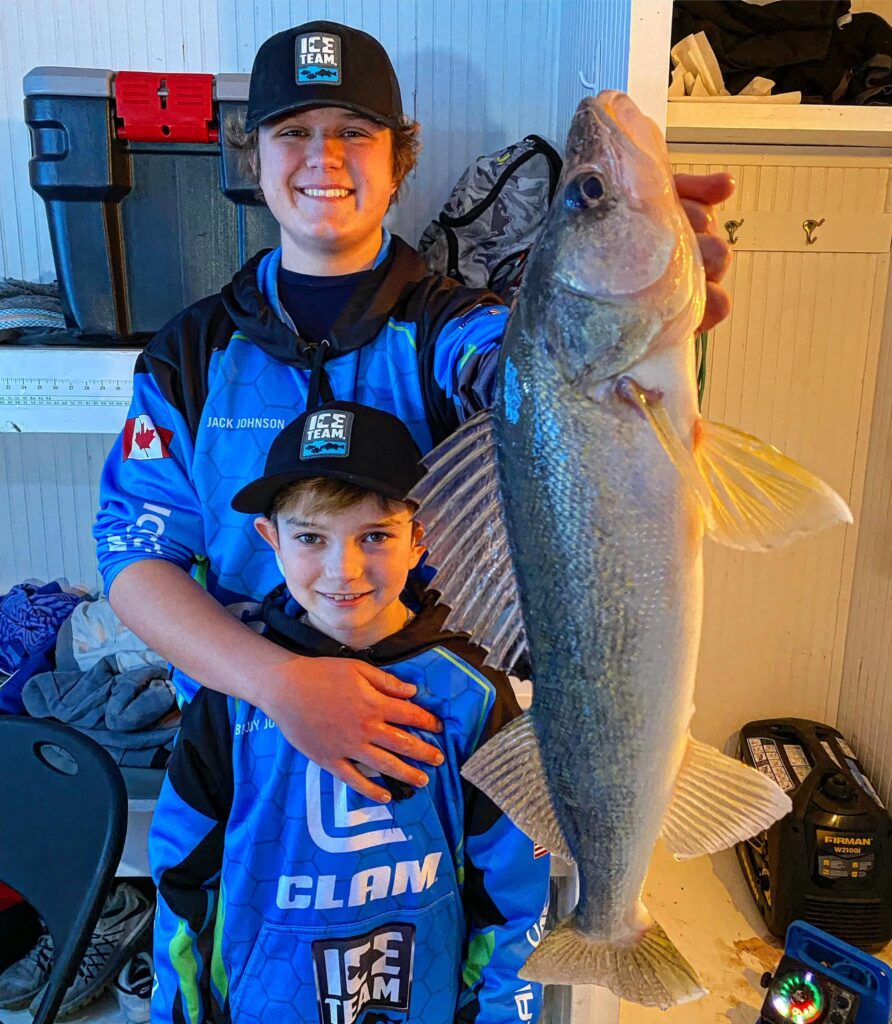 December 29th Fishing Report
We're on the fish but they are biting VERY softly. You need to be quick on the hook sets to get fish through the hole. Dead sticks with a minnow continue to produce, but keep an eye on those as well for soft biting walleye and sauger.
We're catching fish right now in about 28 -29 feet of water and ice is getting thicker by the day, sitting at around 16-17 inches right now. Hot colors are gold, pink or glow jigs.
Shout out to Brody Johnson for his first eel pout! And the best part…it was caught on film with Midwest Outdoors TV. We love firsts and personal bests. And we're looking forward to a lot more of those in 2023!
Tip of the Week
Stay alert and watch for very light bites…any twitch or sideways movement of a bobber means there could be a fish on. The fish are biting softly right now so paying attention will help you get more fish hooked up.
FISH ON!
1-800-PRO FISHs