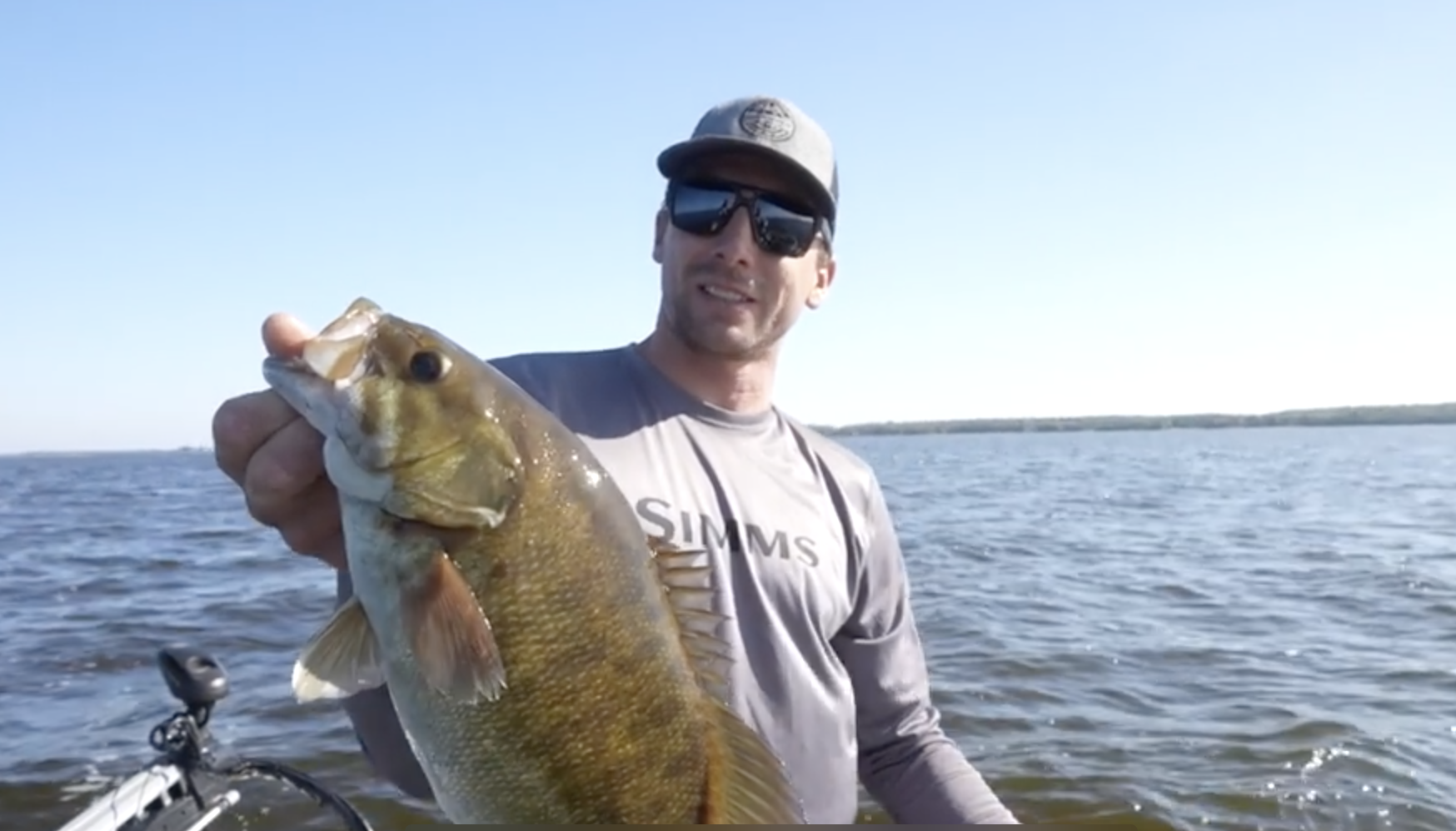 September and October provide anglers with some of the best fishing on Lake of the Woods and the Rainy River. We are famous for our world-class walleye fishing. But we also have some incredible smallmouth bass fishing. And the fall is a great time for fast and furious action.
In addition to our fleet of charter boats, we have smaller boats that are perfect for two or three anglers looking for a great fall trip. "Our smallmouth fishing is fantastic this time of year," notes Captain Ben Owens. "We've got the bite dialed in and give anglers another great experience targeting hard-fighting smallies, as well as hooking into some big walleye."
As water temperatures start to drop, many fish move into Traverse Bay and the Rainy River to strap on the feed bag before winter. Emerald shiners migrate into the River and the big fish follow. This provides a great opportunity to get in on some fantastic action that's close to the Lodge.
Tactics range from jigging with minnows, to drifting crawler harnesses, or casting and trolling crank baits. This "stick in hand" tactic is fun as anglers can feel aggressively feeding fish smash their bait.
In addition to smallmouth and walleye, sturgeon fishing is on fire this time of year. The Minnesota DNR estimates over 80,000 sturgeon over 40 inches live in our waters. And the fall is a fantastic time to chase them, as they are also more concentrated in the River. If you've never caught one, put a sturgeon trip at Border View on your calendar.
Anglers bringing their own boat have access to our dock system. We have power hookups for the slips. And the public boat launch is right next door so anglers can get on the water quickly.
Contact us for more information on fall fishing and available dates.