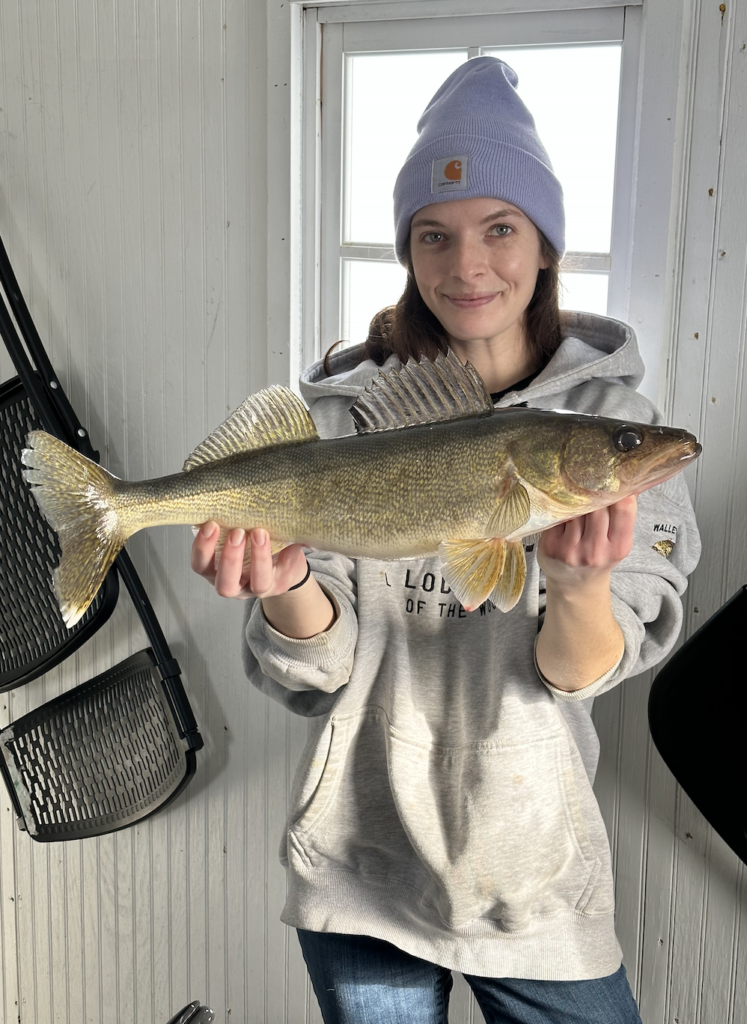 February 8th Fishing Report
The houses are about 20 miles out and guests are catching a lot of sauger with some big walleye mixed in. Fishing in 32-34 feet of water, the dead stick and jigging rod combination is still the best tactic. A live minnow near the bottom is a must have. And a rattle blade or buck shot lure will help bring fish to you.
Ice is around 24-32 inches, and we continue to monitor ice conditions daily. We also make sure the roads are plowed right to the fish houses.
TIP OF THE WEEK
Be sure to use a glow jig and be sure to charge it often. At these depths, every little bit helps.
FISH ON!
1-800-PRO FISH