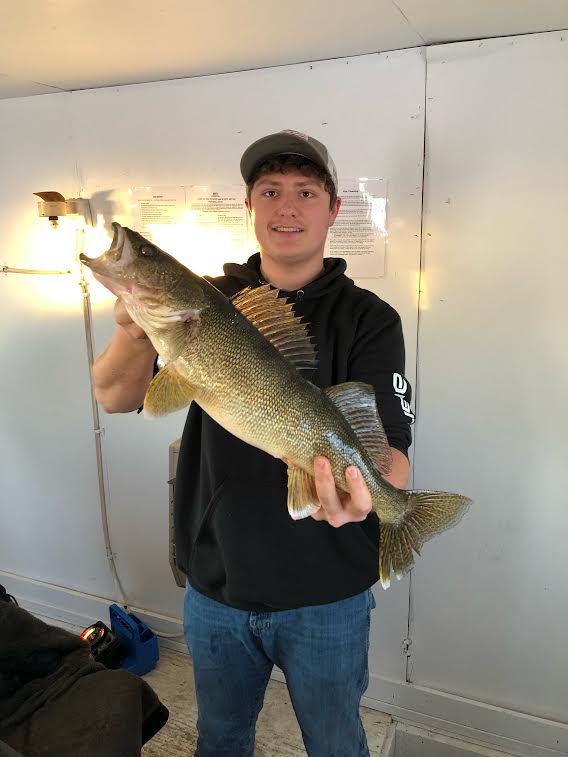 Five to six miles North of Pine Island in Big Traverse
Five to six miles North of Pine Island in Big Traverse makes for a 30 minute ride to the houses. January 9th and it seems early to be out this far. Every year there is more of a push for being further North sooner and sooner.

The bite has had some ups and downs, which seem to coincide with the weather changes. This past week we have had some days of 30 degree changes, strong winds to none and abundant sunshine to falling snow. We are still catching fish with many little ones continuing to show themselves while Anglers hone their efforts with increased expectations of that big one to hit any moment.

Gold, glow red or yellow are great colors. Having two rods down provides Anglers the opportunity for simultaneously using multiple tactics, a plain hook on a dead stick while aggressively jigging a noise maker lure with the other is always best. Electronics are a proven game changer.
Weather is going to again be a roller coaster this week, with lows one day of -22 and a high of 22 the next, but looking like it will be staying above zero for the foreseeable future starting Tuesday. Hopefully that consistency in temperature translates into a more consistent bite.
FISH ON!
1-800-PRO FISH