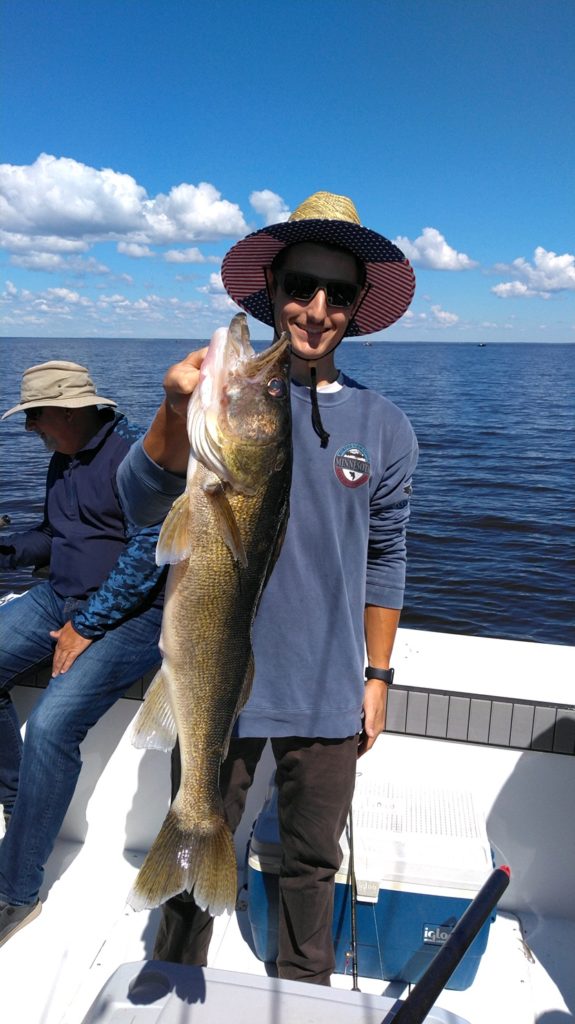 Here comes the 4th of July!
BORDER VIEW LODGE
LAKE OF THE WOODS ORIGINAL WEEKLY FISHING REPORT June 28, 2020
Here comes the 4th of July!  There will be fireworks in Baudette on Saturday night.  They are planning to have more of the high-flying spectacles so people can see them from further away, or have them be less obstructed if you are close by and trying to social distance.  There are expectations of people being parked in their cars on the city streets to watch the show.
There are a number of fish right outside the Lighthouse Gap in 8 FOW.  There has been a mix of size with trophy Walleye and some great eaters really close by.   The majority of the fishing our Walleye Master Guides have been doing is around the Garden Island area.  Depending on the wind changing from West Bar to East Bar.  The jig bite is slowing down and the majority of fish being caught are while drifting or trolling with spinners and leeches or crawlers.
We are working towards finishing the new decks project as well as having some seed down in the new yard.  We are still waiting on the parking lots to be completed.  We have many more projects in the hopper and will be passing on our improvements as we go.
No temperatures predicted to be below 60 this week, we currently see a high of 88 degrees forecasted.  We will keep plenty of ice water on the boats.
FISH ON!
1-800-PRO FISH