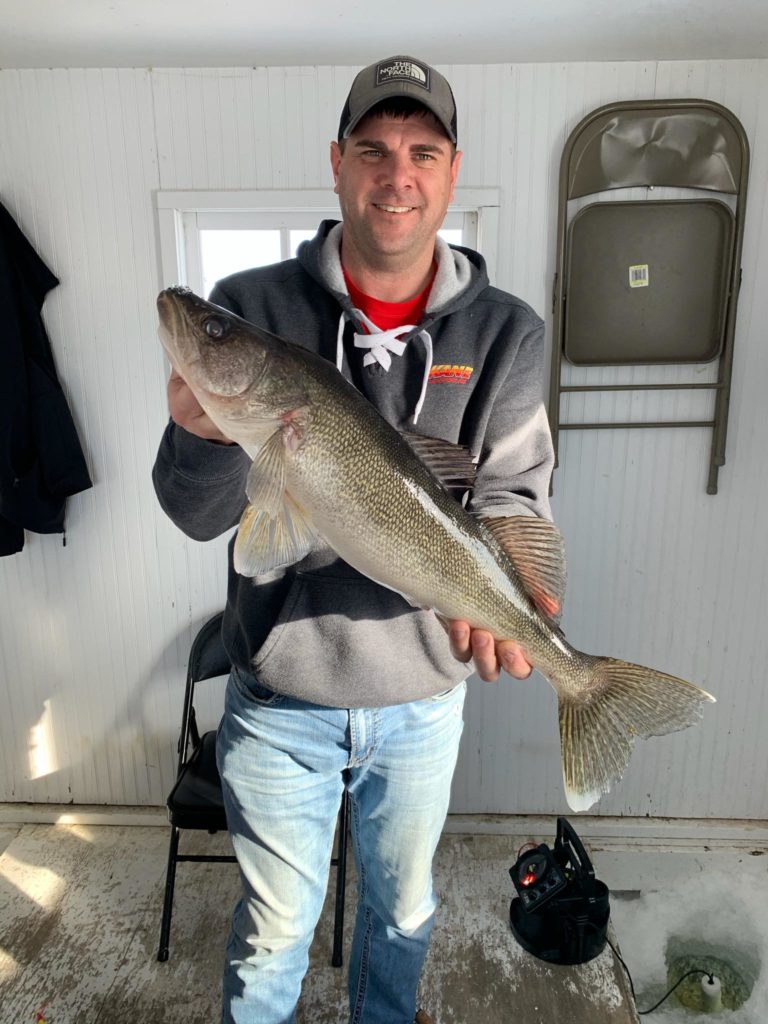 This past week's temps were colder than we expected, dipping in to 20 below for most of the week.  We are continuing to see big fish caught along with some nice take home fish.  We are still making our way North and are 16 miles out.
Hot colors this week have been pink and glow white. Keeping one line that rattles active is still a must! If your dead stick goes inactive make sure to put a fresh active minnow on, fresh bait is key on a dead stick line.
We start this next week with highs in the 20's dropping down a bit by the end of the week.
We still have some availability at the end of February and March so give us a call to book your trip.
FISH ON!
1-800-PRO FISH