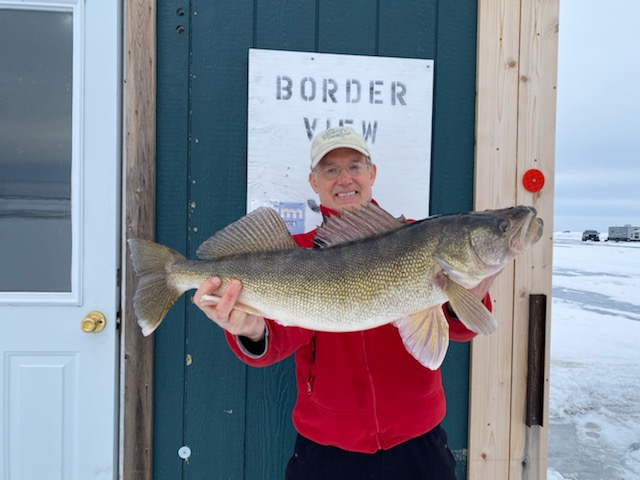 It is 2021 and we are off to an awesome start!
LAKE OF THE WOODS ORIGINAL WEEKLY FISHING REPORT January 3, 2021
It is 2021 and we are off to an awesome start!  Catching has been going well this past week, there have been many trophy and slot size Walleye being caught and released.  Great numbers of keeper size fish and having a fresh Walleye dinner while you're here has been the norm.
Keeping one rig active with a noisy lure while a dead stick with a lively minnow on a plain hook is always a good tactic to start with.  As the day progresses you may be changing things up as action takes over.  We continue to move our houses daily as the action is on the move.  It is difficult to say where we will be by next week.
Covid update; We intend to be operating at full speed this winter and have been planning as many disinfecting processes as possible to avoid major impacts to our normal service.  While on light ice we will be transporting everyone as normal, except we will not be mixing groups in the transportation.  Meals will be To Go for the winter season.  We will also be using paper and plastic products for plates and utensils in the cabins, normal pots and pans will be in cabin for cooking and serving.  We are constantly reviewing our process and policies to ensure we are acting safely for all involved.  We will be disinfecting and sanitize transportation, fish houses and bathrooms on the ice.
FISH ON!
1-800-PRO FISH