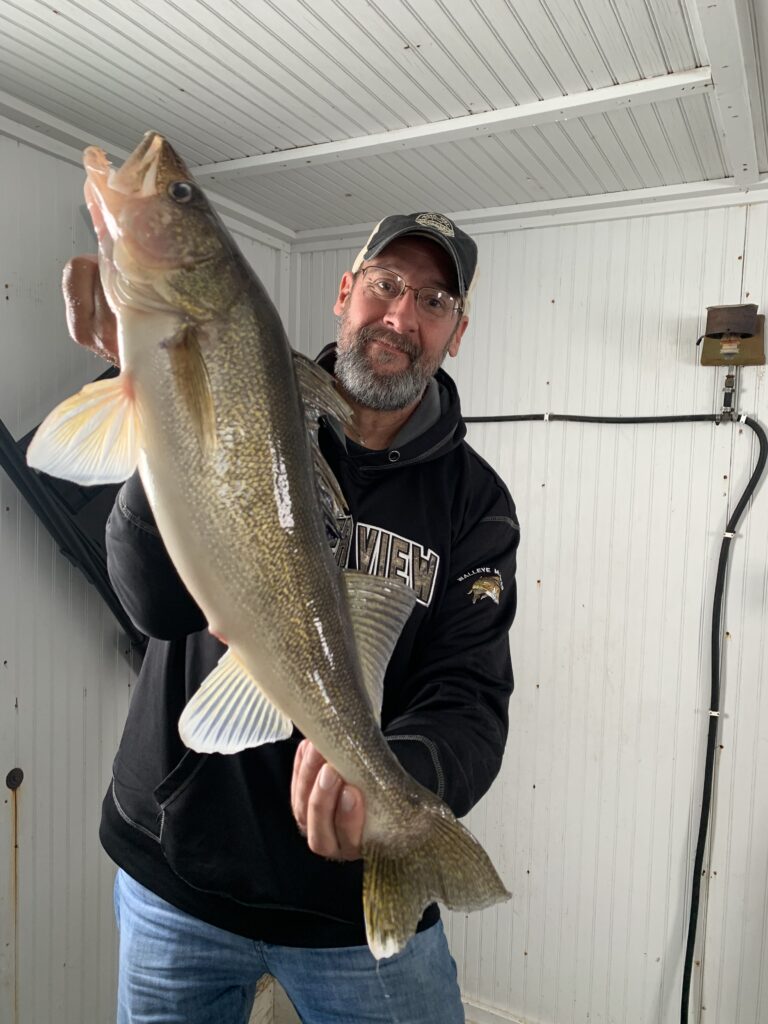 January 12th Fishing Report
The bite on the south end of Lake of the Woods has been a little tough for everyone, but we are still catching eater sized walleye and sauger with some big walleye and burbot. The fish aren't super aggressive so a light jigging presentation is key. Dead stick with a live minnow is still the best option. Hot colors are anything bright or glow, and rattle blade jigs are excellent to help attract fish.  Wonderbread is also a great color option for a jig or blade spoon. It's important to use a variety of tactics and colors to find out what is working best on any given day. 
We are sitting on about 18 inches of ice and with cold temps are continuing to make good ice every day. We started to push the houses further out onto the lake to get on new fishing grounds.
We also hosted a handful of media and influencers last week to capture photos and videos for the resort and tell the story of our ice fishing experience at Border View Lodge. 
Take a look at some of the pix below.
Tip of the Week
If you are using a glow jig or spoon, be sure to charge it with a flashlight or your phone frequently. With the dark water, this helps to draw fish in.
FISH ON!
1-800-PRO FISH