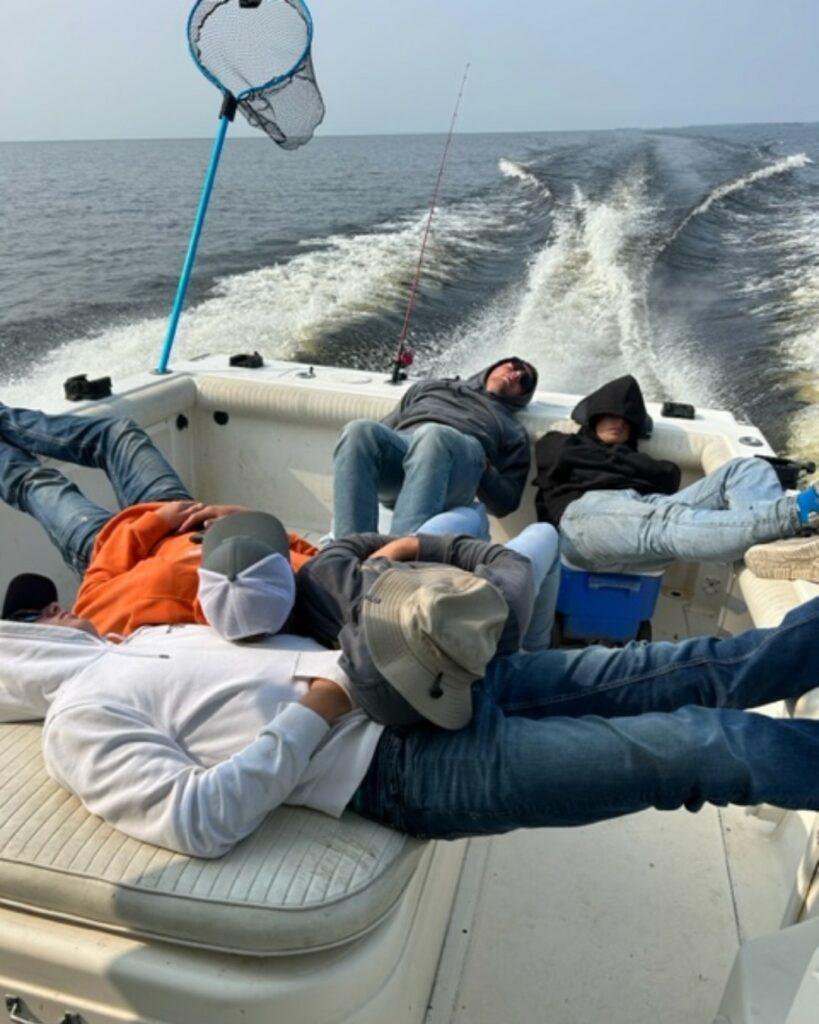 We'll wear you out from catching fish!
This feature photo says it all, lol.
But seriously, we're still on a good bite.
While spinners are still the go-to, we will be transitioning to trolling soon.
Spinners with nightcrawlers are still the best tactic, pulling orange and gold spinners in 14 to 16 feet of water in rocky areas. We're also still catching good numbers in the mud in 27 to 35 feet of water. Lots of eaters and some big trophy fish as well. And an occasional giant Lake of the Woods pike, which is always fun.
Check out the photo gallery (we had to throw in a couple great food pix!)…

FISH ON!
1-800-PROFISH