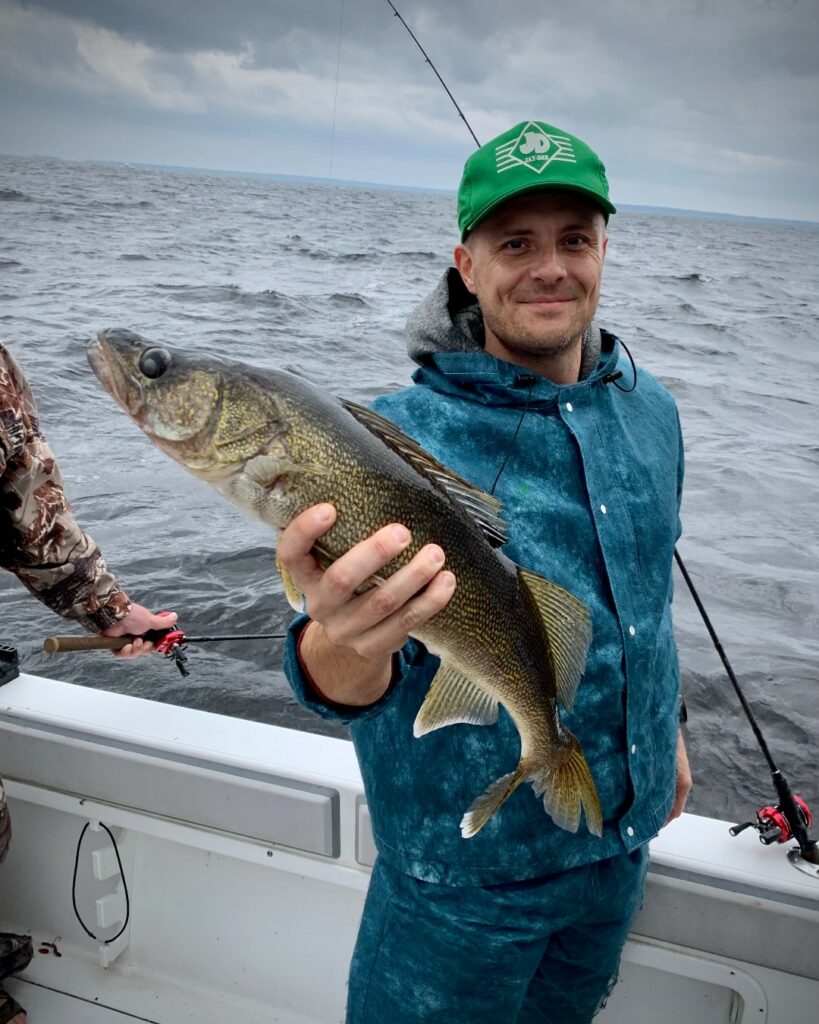 Spinners are the hot ticket right now…
The bite continues to be good. Orange and gold or chartreuse and gold spinners in 12 to 16 feet of water in rocky areas in Little Traverse. In the main lake, we're catching good numbers in 25 to 32 feet of water with gold spinners on rocky areas. Spinners with Nightcrawlers have been best. We're also catching some larger fish in the mud flats on spinners with crawlers in 27 to 34 feet .
The temperature will be fairly stable in the 70's next week, which will be good for the bite. 
Check out the photo gallery below. 

FISH ON!
1-800-PRO FISH