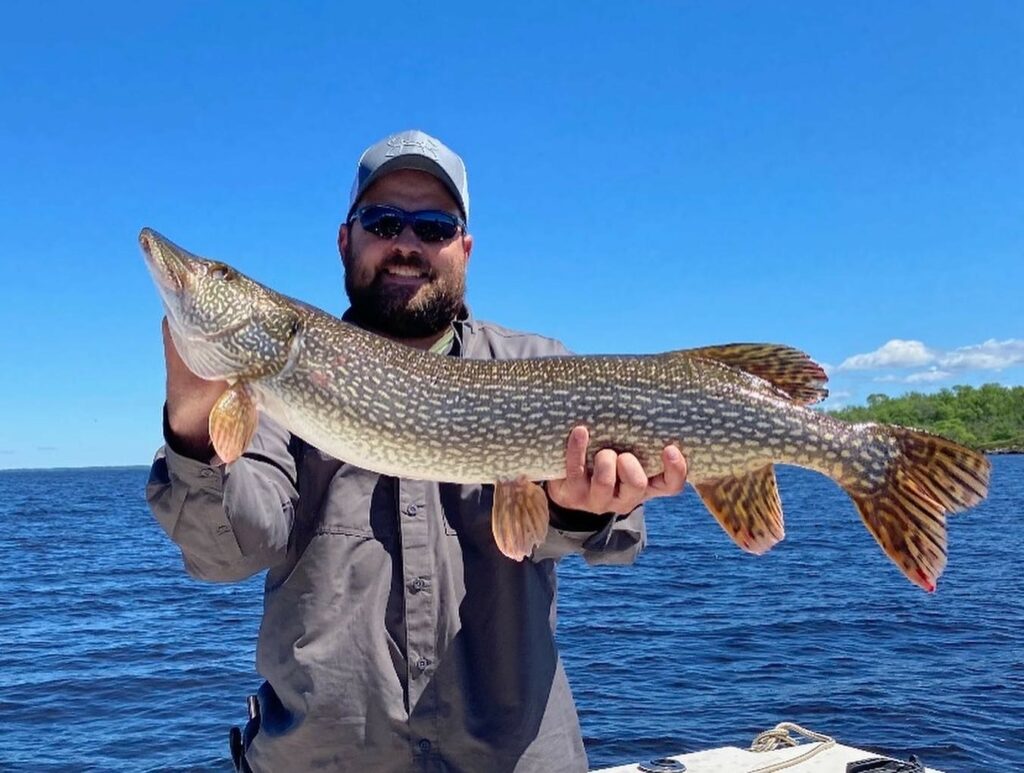 Our guides have been targeting the Northern islands by both jigging and trolling spinners. They have been focusing their efforts on rock structure but deeper mud areas are also productive especially as of late. The weather and wind has been determining what specific areas our guides target.  As usual the hottest colors have been gold, chartreuse, and pink. Pink/glow has been a very popular and productive option when jigging. Our water temps are still cold and a slow jigging cadence has been key. Gold has been a choice color when fishing spinners. Fishing with frozen shiners remains productive but leeches and crawlers are beginning to become good options.
Warmer weather is on the way! We are forecasted to have some of our highest tempts of the year so far in the coming week which means warming water and even more aggressive fish.
All of our guides hold fish packaging licenses which means you get to take home fully fileted/skinned fish ready for the frying pan!  
FISH ON!
1-800-PRO FISH