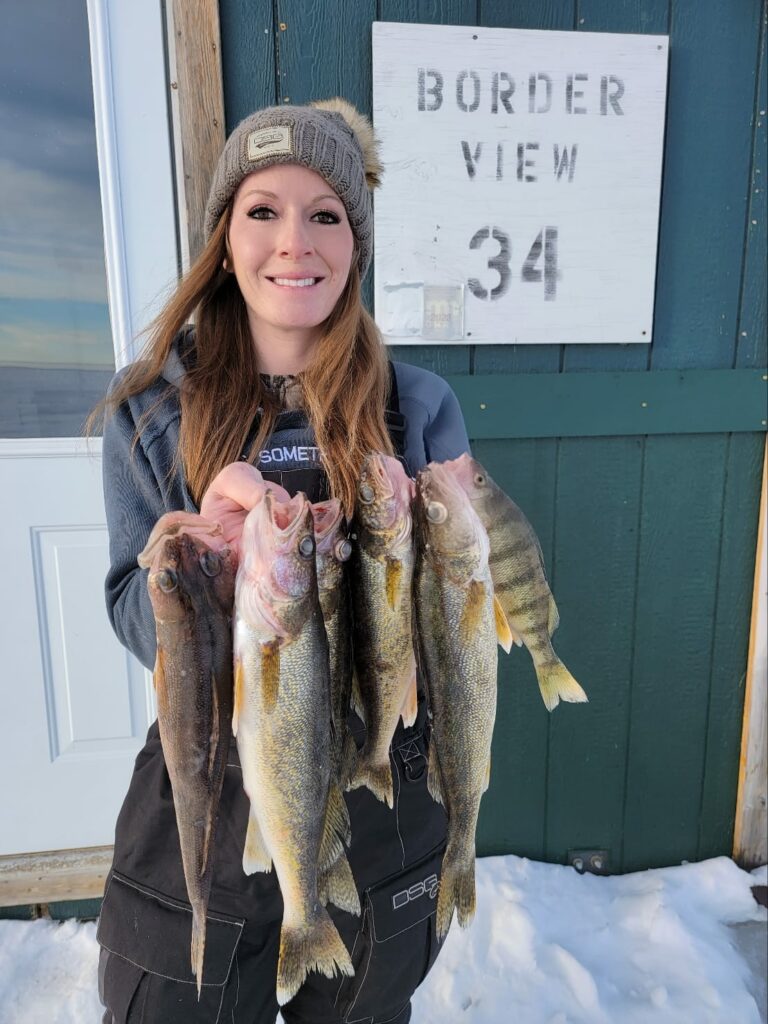 Fishing is on fire right now.  With some of the hottest action we've had all year, some houses are reporting 80-fish days! 
Ice conditions are great, thanks to the cold temperatures. And guests are still catching lots of walleye, sauger, jumbo perch and some giant pike.
We're in about 32-34 feet of water. And these tactics are getting it done…Dead stick with a live minnow near the bottom. And for jigging, the glow and bright colors are best.  But a more aggressive jigging cadence seems to be triggering bites best. And smaller baits, like 1/8 ounce, are having better luck. As always, a rattle bait will help bring fish in.
We are sitting on about 36 inches of ice and if these cold temperatures stay, we will have the houses out for a while. We constantly monitor the ice conditions as the safety of our guests is our top priority. 
TIP OF THE WEEK
Be sure to use your electronics to watch the fish behavior. When fish are interested, lift your jig slightly and give it some action. Keep the bait above the fish, lifting and jigging until it hits… forcing the fish to "chase the bait"
FISH ON!
1-800-PRO FISH