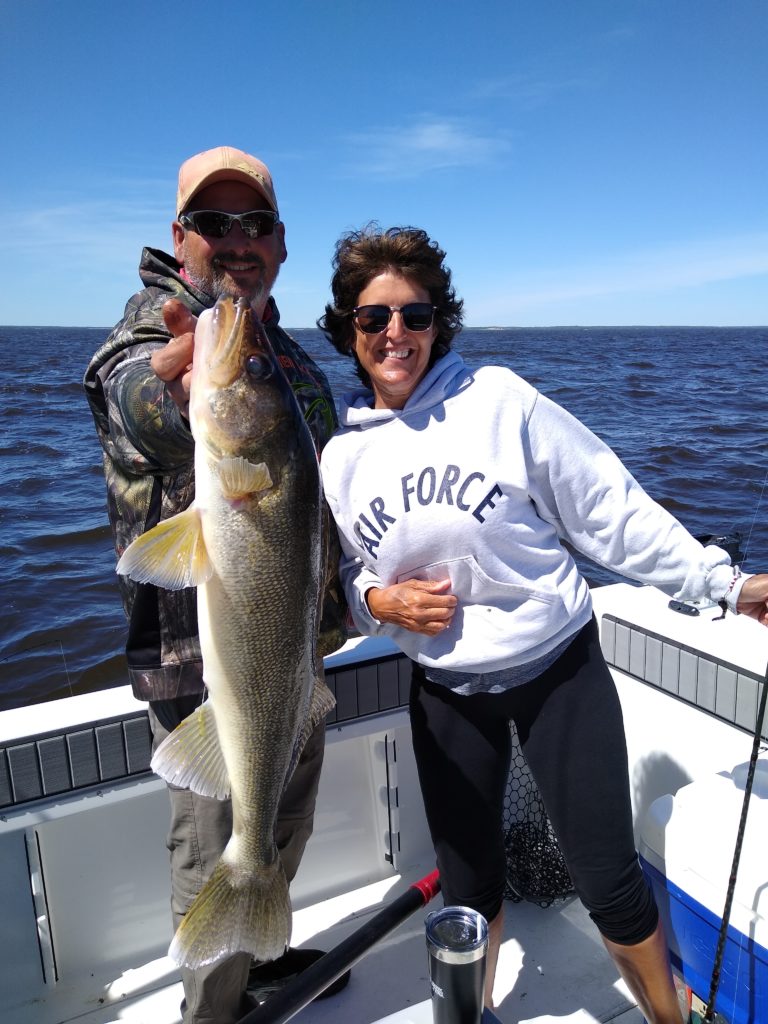 Minnows, leeches, night crawlers oh my!
BORDER VIEW LODGE
LAKE OF THE WOODS ORIGINAL WEEKLY FISHING REPORT June 14, 2020
Minnows, leeches, night crawlers oh my!  Great fishing continues with multiple presentations still creating success.  In addition to the frozen or live baits some are using plastics and having success.  Life is good at Lake of the Woods!
The Walleye Master Guides continue to work the lake from South to North.  Each day brings a different wind, which potentially causes for picking a different location or presentation.  Throughout the day success has been excellent with many perfect size fish for having a fresh Walleye dinner while you are here and amazing bags for take home.  This past week also brought a great number of catch and release of the trophy size Walleye we love to do battle with.   
Again, anchored and jigging remains strong, tipping the hook with a frozen shiner.  Some have been drifting with leeches and had great success as well.  Water temps are warming up.
The forecast is showing 60-80 degrees for the week.  Sounds excellent for the construction crew to be working on fixing up the landscaping and parking lots this week.  It seems they were rained out last week.
FISH ON!
1-800-PRO FISH