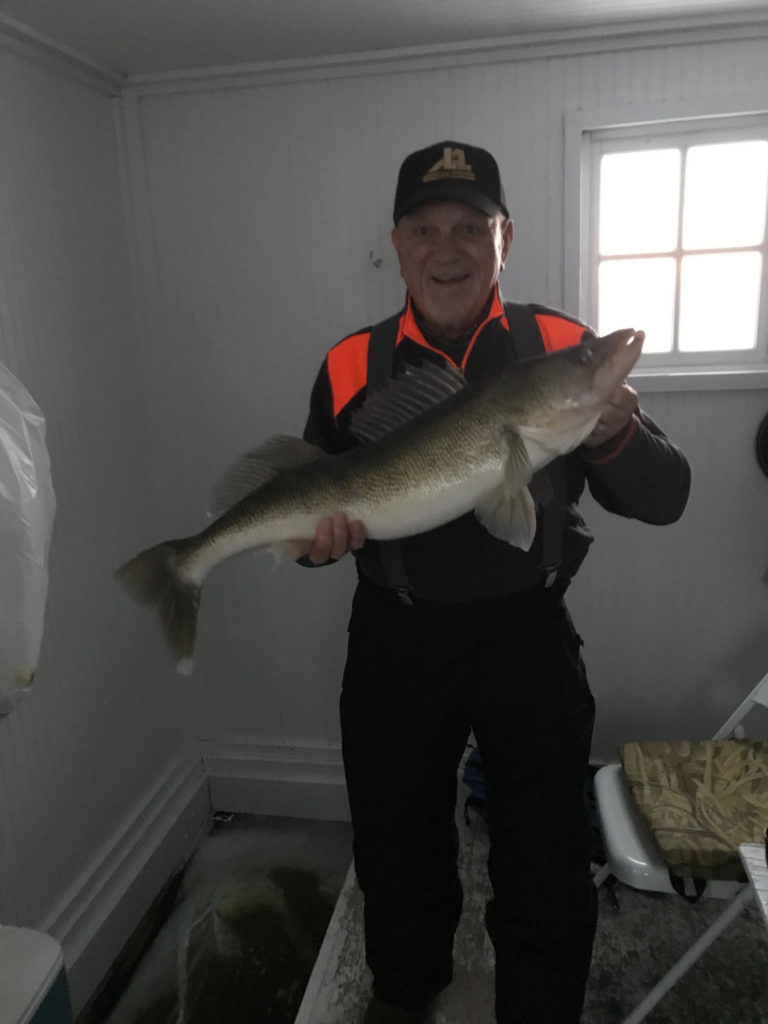 Nothing like an 88 year old catching a monster Walleye!
BORDER VIEW LODGE
LAKE OF THE WOODS ORIGINAL WEEKLY FISHING REPORT December 28, 2020
Over 15" of ice now.  We are still fishing close by, there is no reason to go out too far.  ½ ton and lighter vehicles can drive out. Use of electronics like Vexilar increases your chances.  Gold, glow red, are great colors and something making noise while actively jigging is a great idea.
Fishing has been doing well, there have been many little ones which we really appreciate seeing.  Many nice keeper limits and trophy's this past week.  Nothing like an 88 year old catching a monster Walleye!
Covid update; We intend to be operating at full speed this winter and have been planning as many disinfecting processes as possible to avoid major impacts to our normal service.  While on light ice we will be transporting everyone as normal, except we will not be mixing groups in the transportation.  Meals will be To Go for the winter season.  We will also be using paper and plastic products for plates and utensils in the cabins, normal pots and pans will be in cabin for cooking and serving.  We are constantly reviewing our process and policies to ensure we are acting safely for all involved.  We will be disinfecting and sanitize transportation, fish houses and bathrooms on the ice.
FISH ON!
1-800-PRO FISH