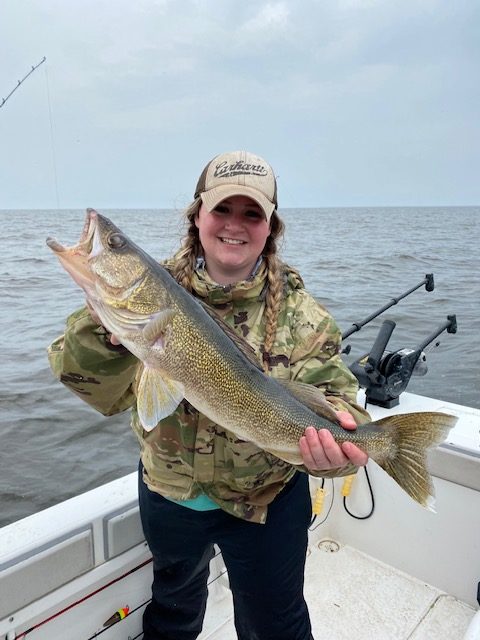 Orange and Yellow still seem to be the preferred colors
BORDER VIEW LODGE
LAKE OF THE WOODS ORIGINAL WEEKLY FISHING REPORT July 25, 2021
This past week we finally received some needed rain and the smoke covered haze has diminished.  There has not been much change in tactic from last week.  We continue to work Big Traverse Bay with crawler harnesses drifting mostly in the 30-31 foot of water range.  We have mixed it up some, heading to some sand or rock areas of Little Traverse.  Trolling with plugs is working well in most areas of the lake.
Orange and Yellow still seem to be the preferred colors. Bottom bouncers or inline sinkers from 1.5 to 2 ounce have always been the standard, although this year it seems there is a preference for 3 ounce.
We are excited for the prospect of a little rain this week.  Small amounts are forecasted with temps in the upper-50s and highs into the 80s.
FISH ON!
1-800-PRO FISH