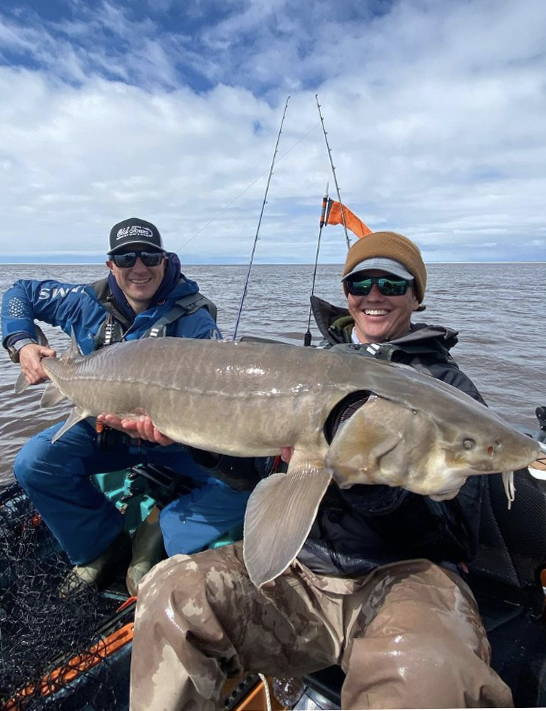 The advantage of fishing with small boats on the Rainy River
Open-water fishing in the Spring is a favorite time of year for many anglers. The ice is gone and you're ready to hop in the boat and fire up the outboard. The chance to cast a line and set a hook on a big fish is one that most of us crave. And the Rainy River at Lake of the Woods is the perfect place to do it.
It's known as the Walleye Capital of the World for good reason…it's a unique system that has an incredible walleye population. And it's home to giant sturgeon. Lots of them. In fact, the Minnesota DNR estimates there are over 80,000 sturgeon over 40 inches long living in the Rainy River system. So, the chances are outstanding that you may tie into a true river monster. Setting the hook and having your line screaming off the reel is arguably a bucket list experience. And we have it.
With three resorts located on the Rainy River, we provide an incredible spring fishing experience by offering guided trips in smaller boats. Both Border View Lodge, Sportsman's Lodge and Wheeler's Point Resort have a proven track record of putting our guests on world-class sturgeon and giant walleye. Our guides have been fishing here for years. Most of the time they are on the water every day, which means they have the fish dialed in! They know where they are and what it takes to catch them. And it doesn't matter if you are experienced or not. Or if you own a boat, or not. These guys have all the gear…you just show up and catch fish.
"Sometimes anglers are looking for the flexibility of fishing a smaller boat, and we have that. One the biggest benefits of fishing a smaller boat is anglers get to hit the river before most of the resorts put in the big charter boats. There's less competition on the river. And the fish are hungry. So, the action can be absolutely incredible."

Jeff Anderson, LOW Resorts Manager and Fishing Guide
And, if you're the do-it-yourself kind of angler, we have the lodging and accommodations right in the heart of the action. Our resorts are located near the public boat launch on the Rainy River, which means you will have a line in the water minutes after putting your boat in. We also have some slips available so you won't have to trailer your boat each day. And don't be afraid to ask our resort staff for some tips. We love it when our guests put fish in the boat!
Guided Spring Fishing Rates
Small boat- $600 for 3 anglers
Guided Sturgeon- Ice out to May 15
Walleye (catch and release) Ice out to April 15
Contact our team to book a trip:
Sportsman's Lodge- (800) 862-8602
Border View Lodge- (800) 776-3474
Wheeler's Point Resort- (800) 542-2345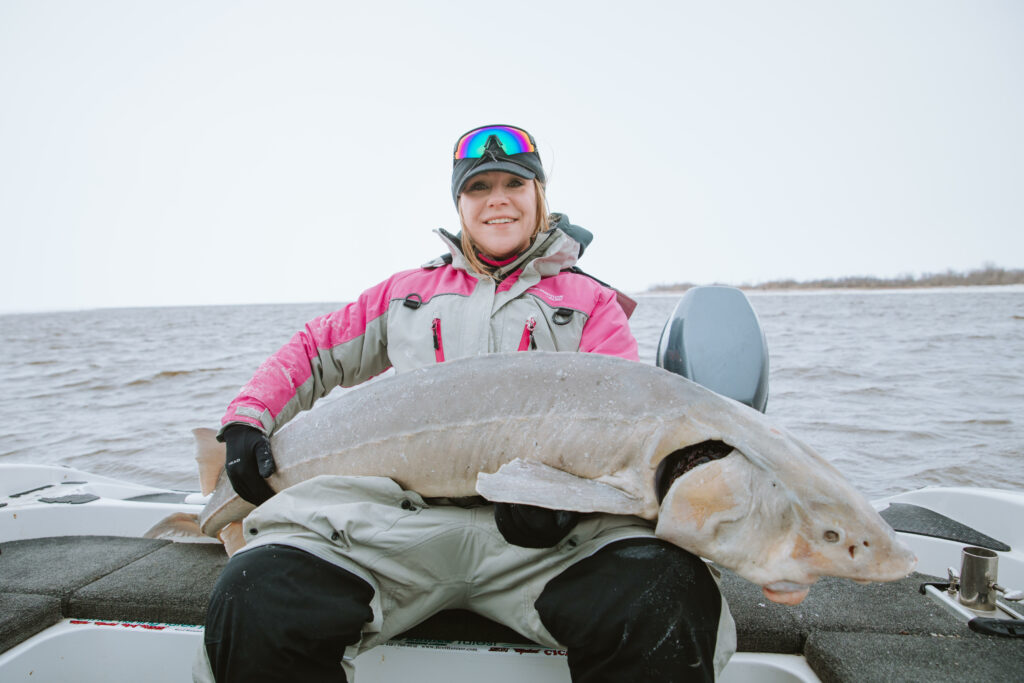 Simple Summary of the Spring Fishing Regulations on LOW
Sturgeon and walleye fishing are available right after ice out through May 15th but there are seasonal regulations and dates to be followed (refer the MNDNR for official regulations):
Sturgeon
March 1 to April 23 – catch and release only.
April 24 to May 7 – harvest season, allows you to keep one fish and requires a $5 tag from the MNDNR.
May 8 to May 15 – back to catch and release.
May 16 to June 30 – NO sturgeon fishing, season is closed.
Walleye
The walleye / sauger season on Lake of the Woods and the Rainy River runs through April 14th. On Four Mile Bay and the Rainy River from March 1 through April 14, it is catch and release only. On the main lake, the normal combined limit of 6 walleyes / saugers (with a max of 4 walleyes) still applies.
The season then closes for a couple of weeks, and re-opens with the catch and harvest regulations.
The official MN Fishing Opener for walleyes is May 13, 2023.
Click here for more details and Minnesota DNR regulations.
Or click here for a simplified version for LOW waters.