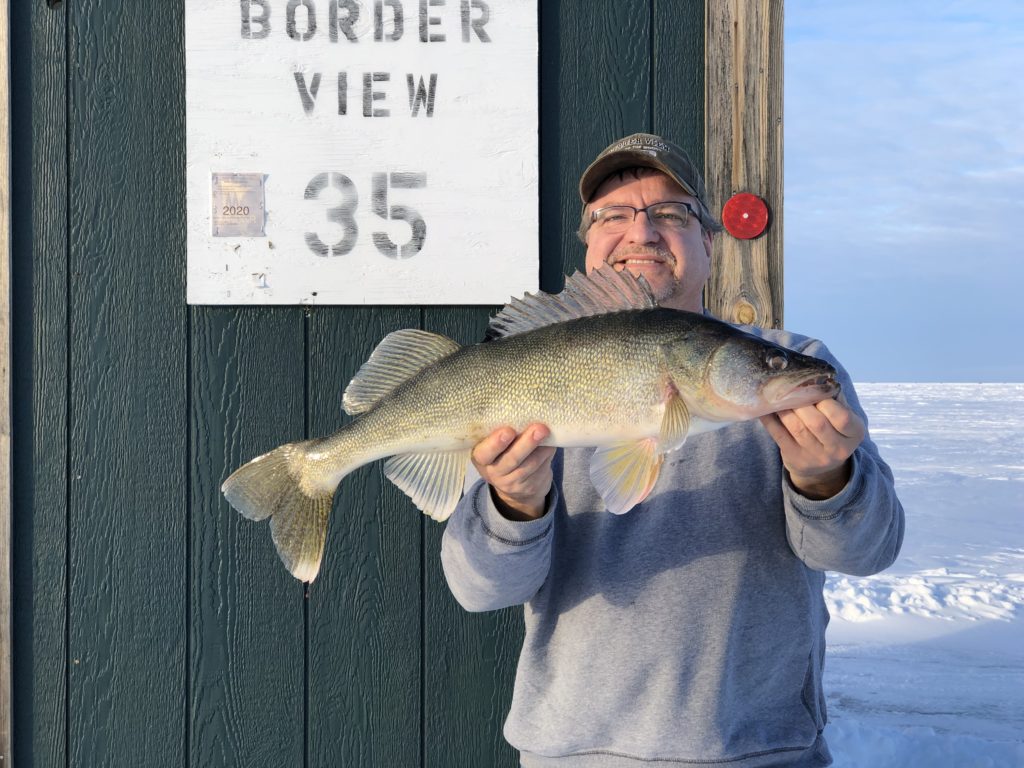 The best bite is still just outside the Lighthouse Gap
BORDER VIEW LODGE
LAKE OF THE WOODS ORIGINAL WEEKLY FISHING REPORT October 25, 2020
We are wrapping up another great season!  Thank you, from all of us, to all of you who made it such a great summer!  There are still some hearty Anglers getting in the last bit of fall fishing.  We pulled our charter boats this past week and continue to get ready for winter.  The floater docks at the public access have been pulled and currently there is a rolling temporary dock in. 
The forecast for the week ahead looks better than it once did.  There are still different apps and tools showing different possible weather.  The week ahead looks like we may have some overnight teens and also may have 40 as a high on some days.
The best bite is still just outside the Lighthouse Gap. Anchored with a jig and Shiner minnow is the best approach.
We continue to work on new bathrooms for the lake and new sleeper houses are getting nearer to completion.  Also, the Sleeper Shack is getting closer to being complete.
A few helpful reminders for everyone, if you're feeling sick please do not come.  In Minnesota wearing a mask while you are indoors is required.  If you have been around others who are sick, please quarantine or get tested before going out.  We are currently planning that meals will be To Go for the winter season.  We have a couple of issues when trying to open the bar and restaurant.  One, is we have a hard time keeping to the number of allowable people being inside at one time.  Another is staffing, we need to protect the staff we have as much as possible or we will not be able to remain open.  We are constantly reviewing our process and policies to ensure we are acting safely for all involved.  We are working towards best practice for the winter to disinfect and sanitize transportation, fish houses and bathrooms on the ice.
FISH ON!
1-800-PRO FISH