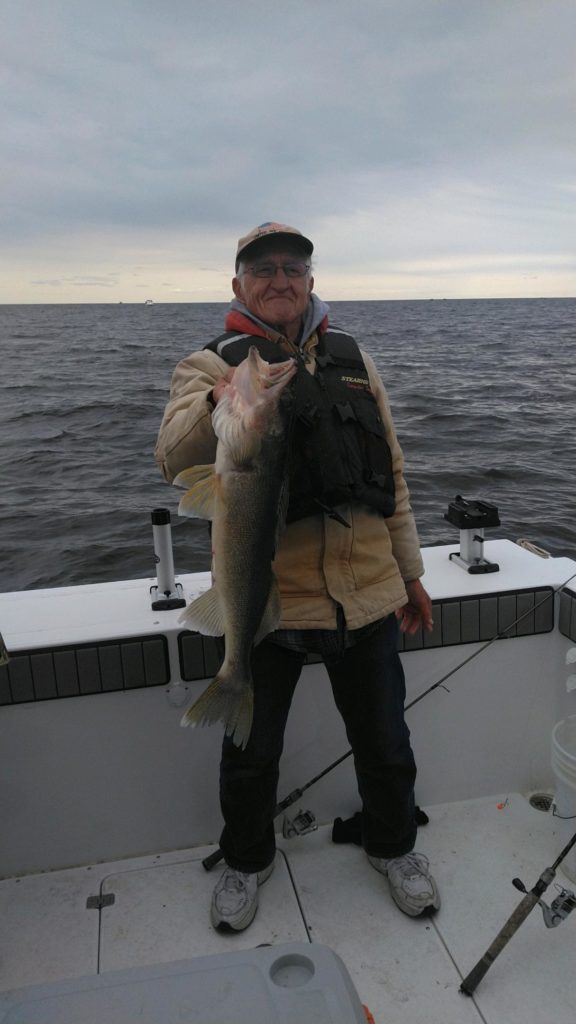 The Rainy River ice has melted and the Wheeler's Point access is open! It seems like it's too early yet, but here it is! We've been seeing lots of early morning activity at the access lately. We're hearing reports of lots of BIG Walleye being caught and released. It looks like angers are either anchored and jigging or drifting. The Sturgeon bite is on also, so we look forward to a great spring season. The water level in the river is low so far.
This week's forecast calls for 64 degrees tomorrow with winds up to 30 MPH and dropping to the high twenties/ low thirties for a couple of days and then climbing back up into the fifties and sixties with sunny to partly cloudy skies toward the weekend.
We have a lot of projects, big and small, going on this spring. The three- bedroom river cabins are getting a facelift with new kitchens and flooring. Lots of furniture is being replaced throughout the resort. We're doing lots of outdoor work at The Point including tearing down the old green shed for safety reasons and the carport on #2 to make space for a nice outdoor living area. We will also be tearing down the back porch on #1 and will replace it with an outdoor grilling and gathering space. The lodge deck will be outfitted with colorful sun sails so our guests can drink and dine in shady bliss. The new charter boat is here for a total of 10 boats and they are all patiently waiting to be splashed for Walleye Opener May 15th.
We have the following job openings for individuals who are looking for employment:
Front Desk
Housekeepers
Cooks
Maintenance
We will have housing available soon for employees who relocate to our area, so if it's always been your dream to move to Lake of the Woods, call us and talk to us about opportunities to live and work in paradise!
We hope to see everybody this spring and summer!
Stay happy and healthy!
FISH ON!
1-800-PRO FISH