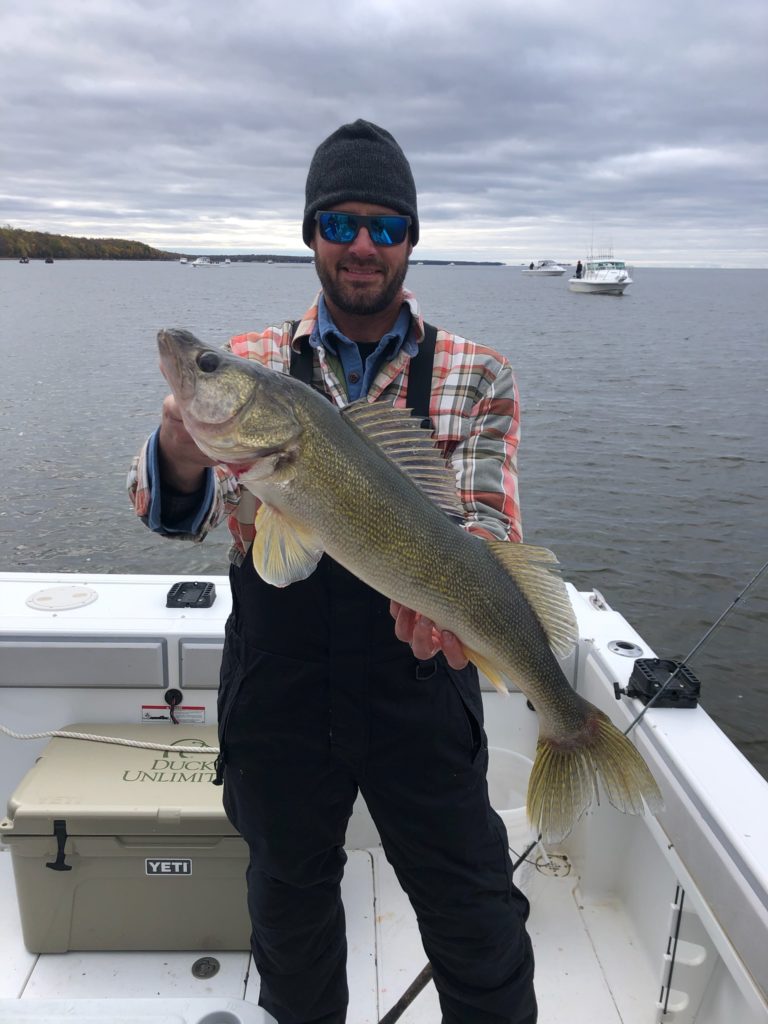 The river is improving every day
BORDER VIEW LODGE
LAKE OF THE WOODS ORIGINAL WEEKLY FISHING REPORT October 11, 2020
Wholly cow, time is going by too fast, I forgot to do a fishing report last week!  I have skipped weeks during November and part of the spring when the seasons are in-between, but I have never totally let a week go by without an update.  Sorry.
The river is improving every day.  There are Shiner minnows being caught all along the river banks with numbers increasing every day.  There is still a great bite out on the lake just about everywhere, and the school of Walleye outside the Lighthouse Gap is not practicing social distancing.  Anchor and Jig is our regular go to tactic, some Anglers are still preferring trolling with plastic baits, this seems to have become a preferred tactic by some for all of the soft water season.
We are still working on many projects.  We have added a new webcam to our website, check it out.  https://borderviewlodge.com/web-cam/ . The Highway 172 road resurfacing and culvert project should be done by Tuesday.  Although, there are no longer any detours.  For Border View Lodge we continue to have guides busy with charter trips and working on other projects.  As you may not know, Guiding on Lake of the Woods both winter and summer requires a number of skills and abilities, along with it are things needing to be done between the seasons.  We will be working on new bathrooms for the ice, new bridges for the ice, new facility for sleeper houses.  We continue to maintain and do some dock repairs before winter.  There is a ton of yard clean up and preparing for winter on each of the buildings.  We are also working on new signs for each of our facilities and a new map to provide convenience while travel in the area.  We have added another cabin into our rental pool at Settlers Point and have changed the name to, The Point by Border View Lodge.  The new Sleeper facility, The Sleepers by Border View Lodge is also going through major remodeling and updates.  We are adding shower houses and a small retail area for our guests doing sleepers or using our road for their wheelhouses.  As soon as we get the map complete and solid information, we will be updating our website.
A few helpful reminders for everyone, if you're feeling sick please do not come.  In Minnesota wearing a mask while you are indoors is required.  The indoor dining is closed, we are doing To Go food only.  You may order by phone or website.  If you have been around others who are sick, please quarantine or get tested before going out.  Also, prepare yourself for things taking a little longer than normal.  Our staff is doing its best, but things take longer with extra cleaning and social distancing.   Also, you need to plan on doing your part by waiting for the fish cleaning house to empty before entering.  Plan that you may not be able to just jump right in and start cleaning your catch.  This is especially true when all of the guides are cleaning fish, typically 5-6 PM every day.
This week we will be living with highs into the 50's and lows in the 20's.
FISH ON!
1-800-PRO FISH