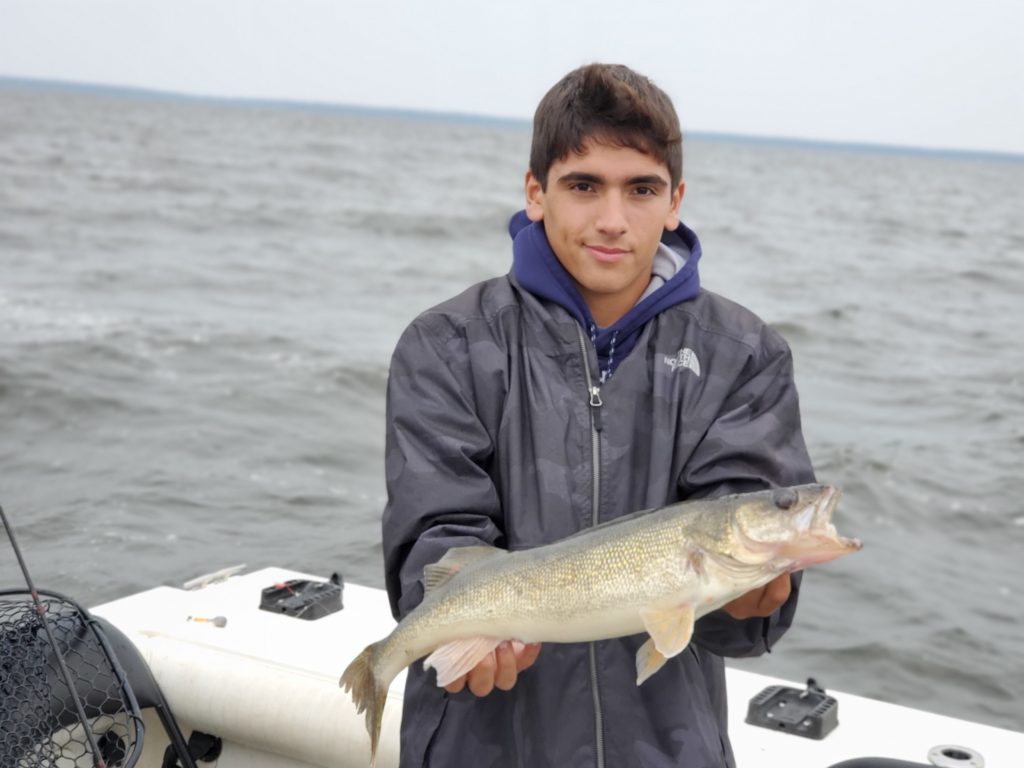 We are excited to see some shiner activity the last couple of weeks
We are excited to see some shiner activity the last couple of weeks.  The schools seem to be getting larger.  We do not take any at this time, it is too soon and the water temp is a bit warm to treat them properly and make good bait out of them frozen.  Typically, these are the ones that get mushy when they thaw.  There are options on how to freeze them with salts etc, but the best ones hold up after the water temp drops to about 45 degrees.  Of course, there are many opinions on the matter, to us experience is what tells us when and how to make frozen Shiners usable as bait.
We continue to fish both Big Traverse and Little Traverse Bays with much success drifting with spinners.  We continue to have a mix of small to trophy size Walleye.
Here is a late September and early October Guided Walleye fishing deal!  Charter package specials from September 26th to October 17th.  3 nights lodging and 2 days of Walleye Master Guided Walleye fishing for $426.00 per person, add 8 meals and its only $526.00 per person.
If you have thought about relocating to a location like Lake of the Woods check out our new employment webpage. We have openings available starting in the ice season. https://borderviewlodge.com/employment/
Temperatures from overnight 40's to daytime 70's are forecasted this week along with some showers.  Don't forget your rain gear!
FISH ON!
1-800-PRO FISH