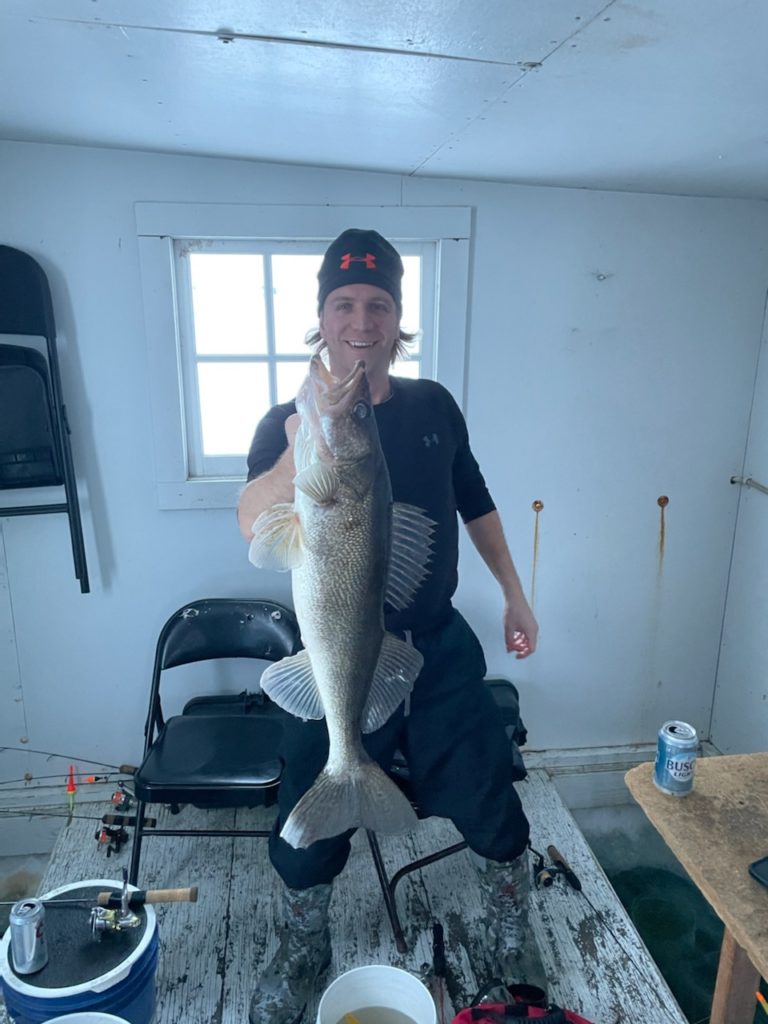 We are out past the 12-mile mark from Pine Island on to Big Traverse Bay.
We are out past the 12-mile mark from Pine Island on to Big Traverse Bay.  Fishing continues to be excellent.   We continue to catch a mix of little ones and big ones.  Take home fish are 14-18" for Walleye and the normal 12 and up for Sauger.

As usual, use glow red and gold colors while having a lively minnow on a plain hook on one rig and something active jigging with noise through the bottom 6-8 feet of the water column is a best tactic.  Clam, glow Rattlin' Blade Spoon are working well.  Electronics are definitely helping to show large suspended fish and schools of Tullibee cruising through. 

This week shows some below zero temps to start off at -20 and then into the 20's towards the weekend.
Covid update; We intend to be operating at full speed this winter and have been planning as many disinfecting processes as possible to avoid major impacts to our normal service.
Meals will be To Go for the winter season.  Given the current restrictions placed on the bar/restaurants in this phase of reopening Minnesota, although welcome, is still not sufficient enough to properly service our customers. Therefore, we will continue operations as take out only. We look forward to the day when we can return to normal operations.
We will also be using paper and plastic products for plates and utensils in the cabins, normal pots and pans will be in cabin for cooking and serving.  We are constantly reviewing our process and policies to ensure we are acting safely for all involved.  We will be disinfecting and sanitize transportation, fish houses and bathrooms on the ice.
FISH ON!
1-800-PRO FISH