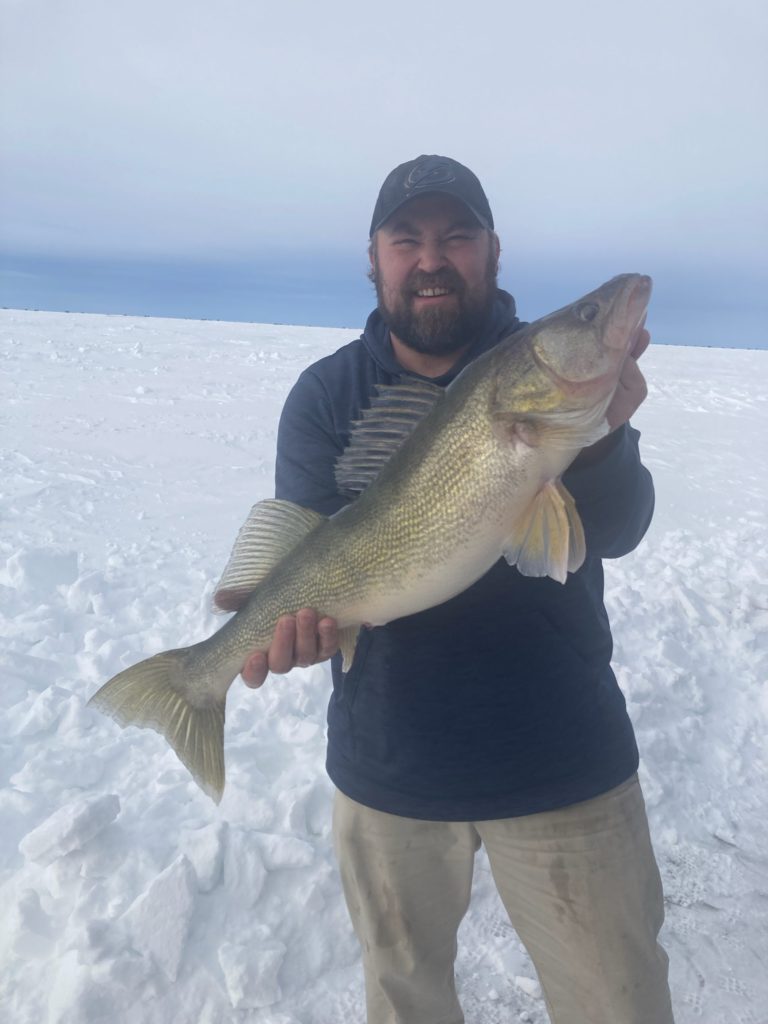 We are situated about 10 miles past Pine Island
Further on we go!  We are situated about 10 miles past Pine Island on Big Traverse Bay.  In addition to the bite, we have been on a search for smooth ice and space to keep our houses progressing along for the season.  January has already provided a good share of snow and wind.  We have been hoping a break will come along soon, although this week it is not predicted. 

With so many options for lures it is almost impossible to say what has been working best.  Stick with typical colors for Lake of the Woods, Gold, Glow colors, things with noise.  When you are at the store trying to decide, use those guidelines and you basically cannot go wrong.  At the end of the day multiple Anglers could prove a different hot lure of the day. The UV colors work well.  Also, it is important to have a sonar style electronics.

January is continuing with temps in the -20's for some of this week's overnights and 20's for some of the days.  It appears this week will also keep the weather vane spinning along with some days predicting to have 25mph gusts.
FISH ON!
1-800-PRO FISH