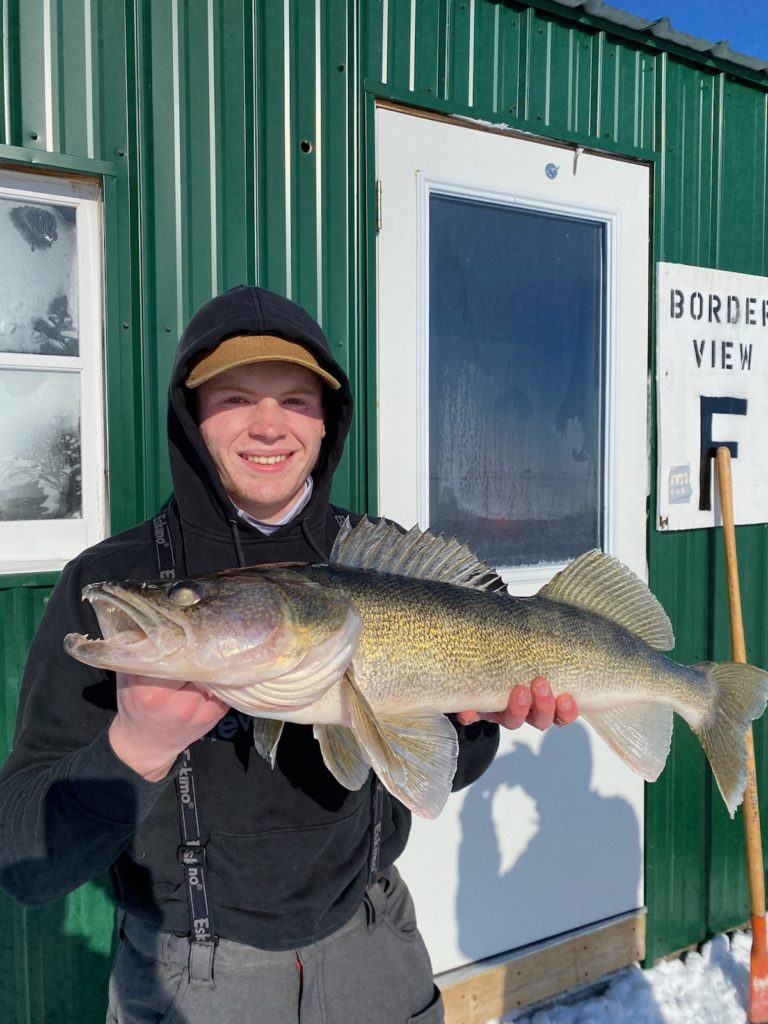 We continue to be across the lake beyond the 20-mile mark
We continue to be across the lake beyond the 20-mile mark. 35 feet of water and mud bottom has been the trend although we are thinking of making some adjustments to find a different bottom. The weather this week may make the decision as it currently shows strong wind and possible rain on Tuesday with 39 degrees.
Captain Scott says a color hook on a dead stick works great with it being a foot off the bottom. Then, using a Slab Rap with the UV colors and a minnow head is good for working the water column.
The forecast is showing a warm up. We have had about 3 weeks of overnight lows in the -20 or colder so being above zero is feeling warm. We are hoping for more stable weather to keep the barometer in check. We are sitting with enough ice and snow to get us all the way through March if the weather decides to hold.


COVID-19 update: We continue to follow Minnesota Department of Health guidelines to do our part in preventing the spread. We are providing disposable tableware for our cabin guests to use during their stays with us. Our fish houses, outhouses, and transportation are sanitized daily. We don't have any idea when we will be able to return to normal but we sure hope it's soon. Until then, we will continue to be diligent in our efforts to keep our staff and guests safe and healthy.
FISH ON!
1-800-PRO FISH